Dining at Santa Marina
An exhilarating culinary & entertainment experience
BUDDHA BAR BEACH

Nestled above the private resort beach the Buddha Bar offers one of the most glamorous and sought-after bar and dining experiences on Mykonos. Its world-renowned blend of gastronomy, mixology and music, brings Raymond Visan's vision to the Aegean for the very first time. Sit back with a stellar cocktail and listen to our resident DJ spin his signature mix, as the guests from the superyachts step ashore to join you, and the buzz of conversation gently gathers. It's the kind of ad hoc, effortless socialising that happens when beautiful people are drawn to a beautiful place.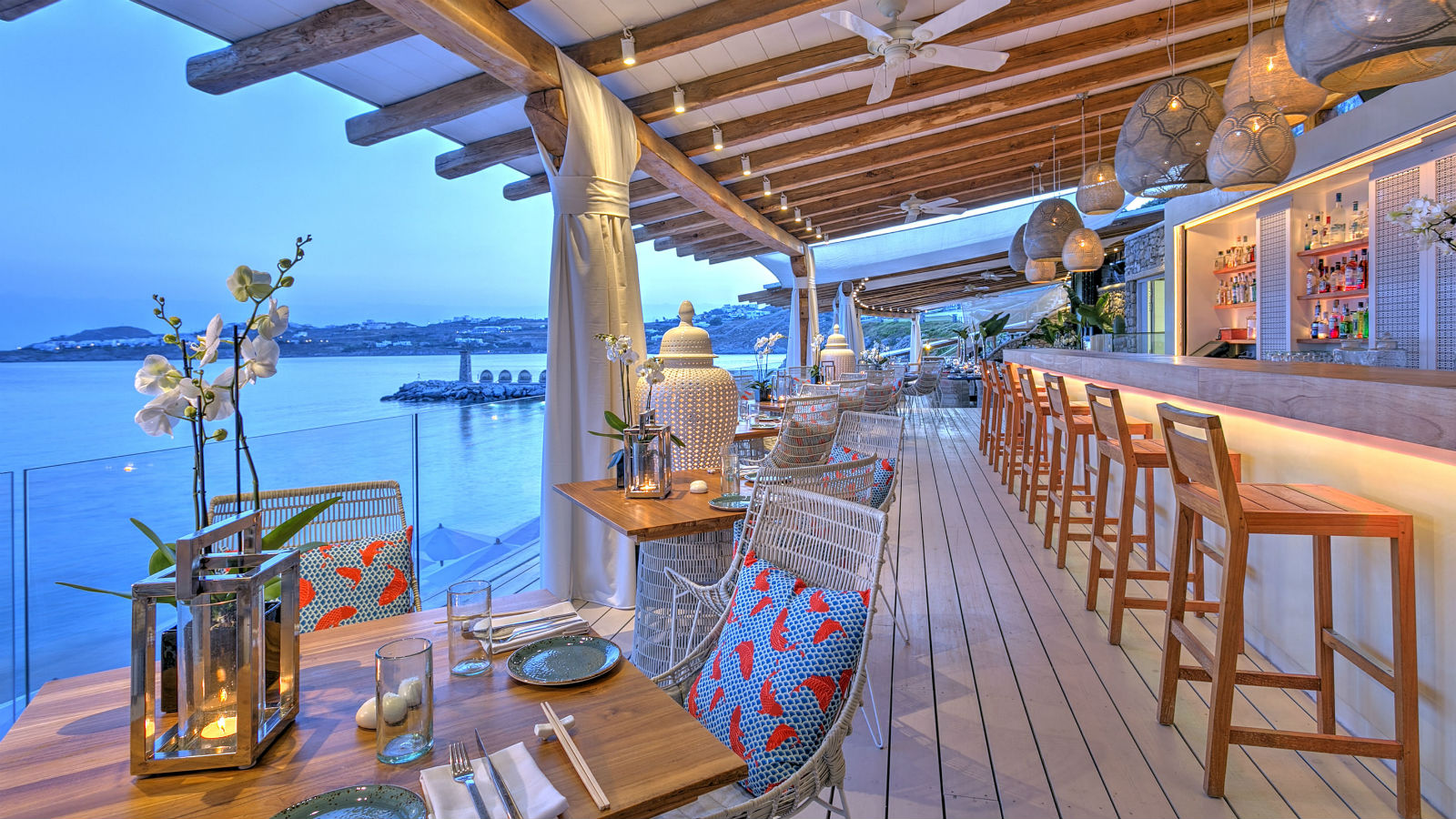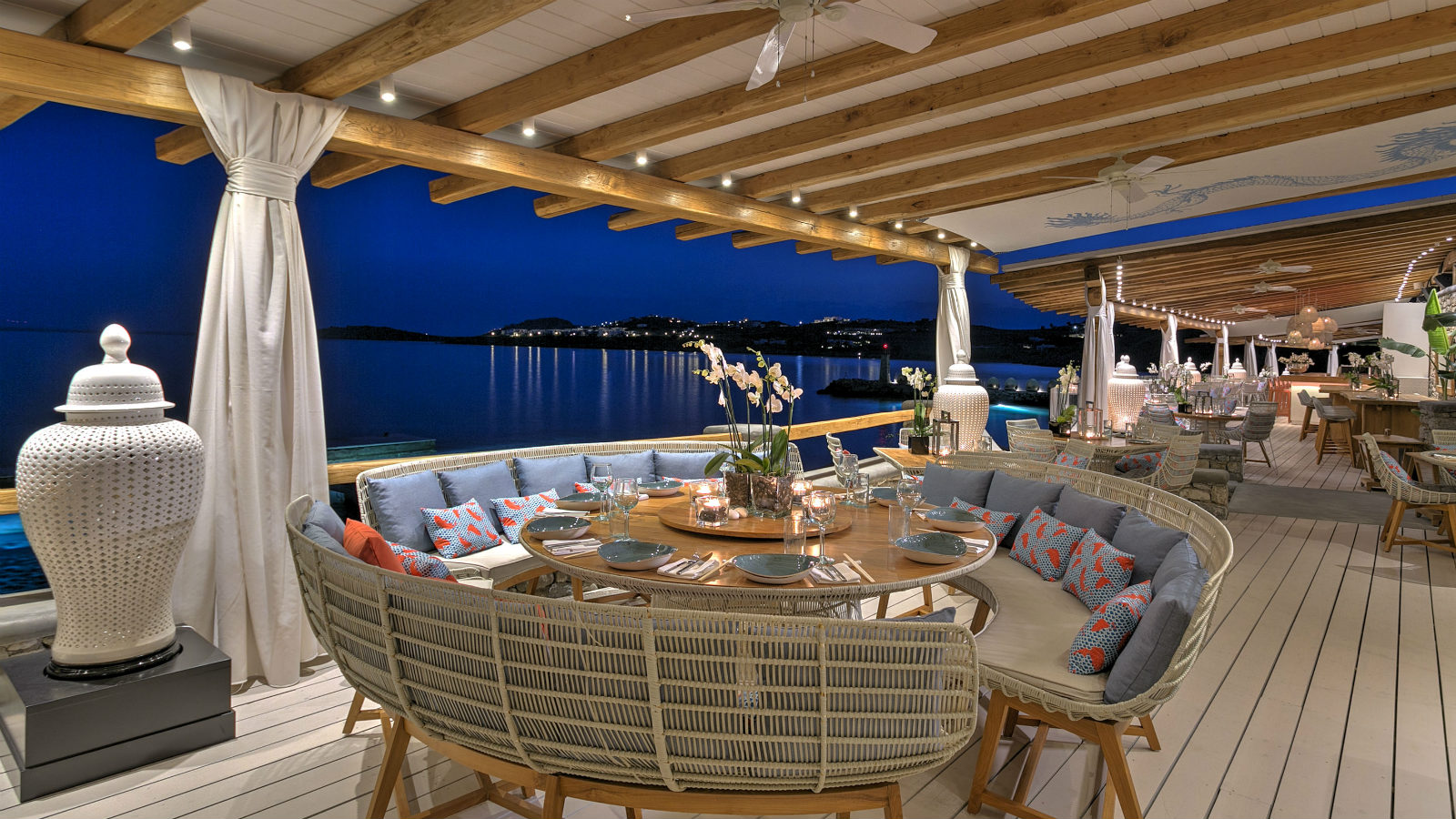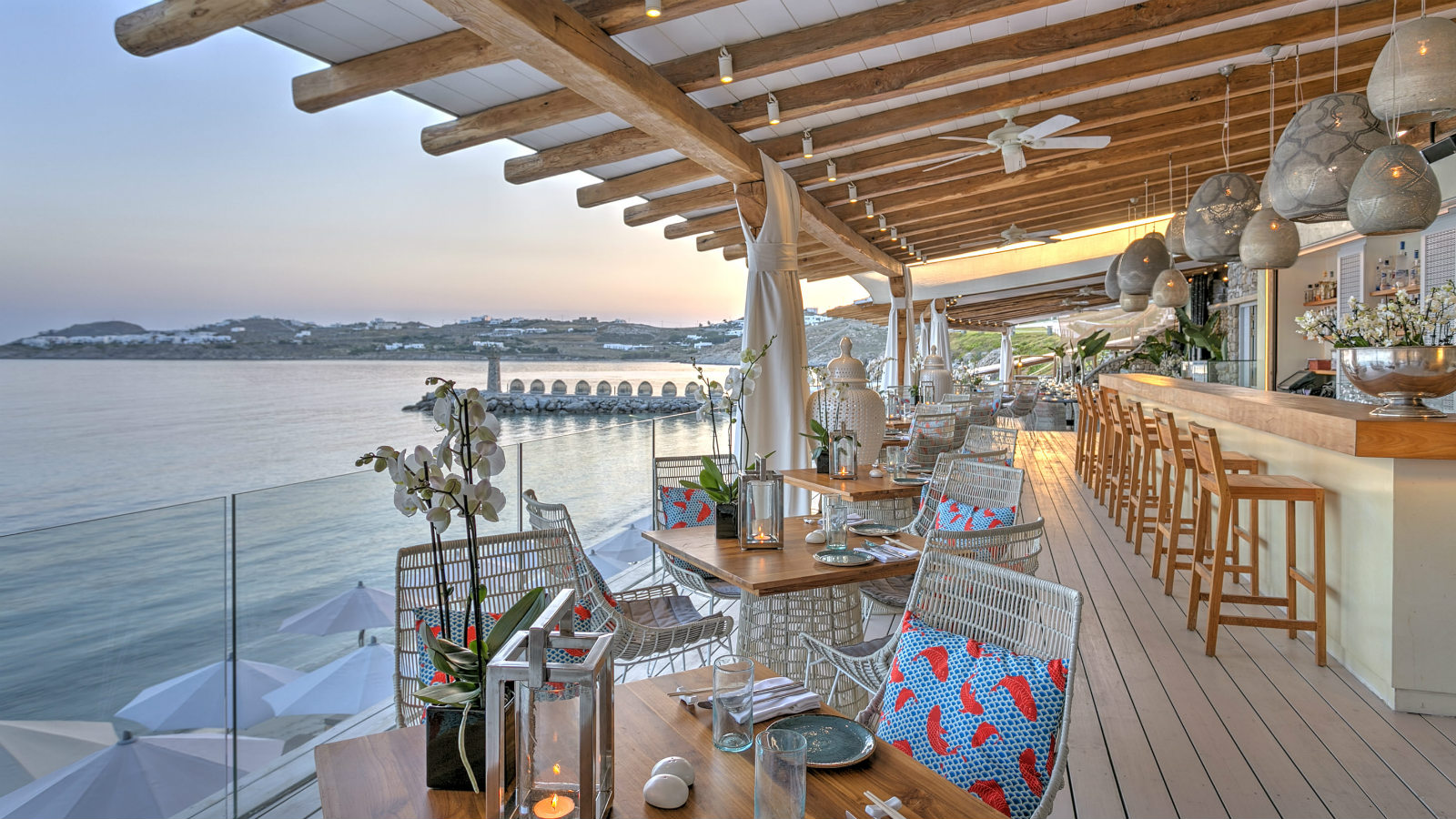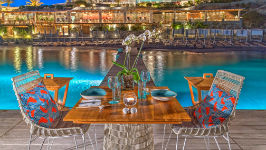 Fall in love again and indulge in a romantic private dining experience on the beach with the lights shimmering in the distance and the stars twinkling overhead.
For more information contact our Concierge at: 30-22890-23220 | info@santa-marina.gr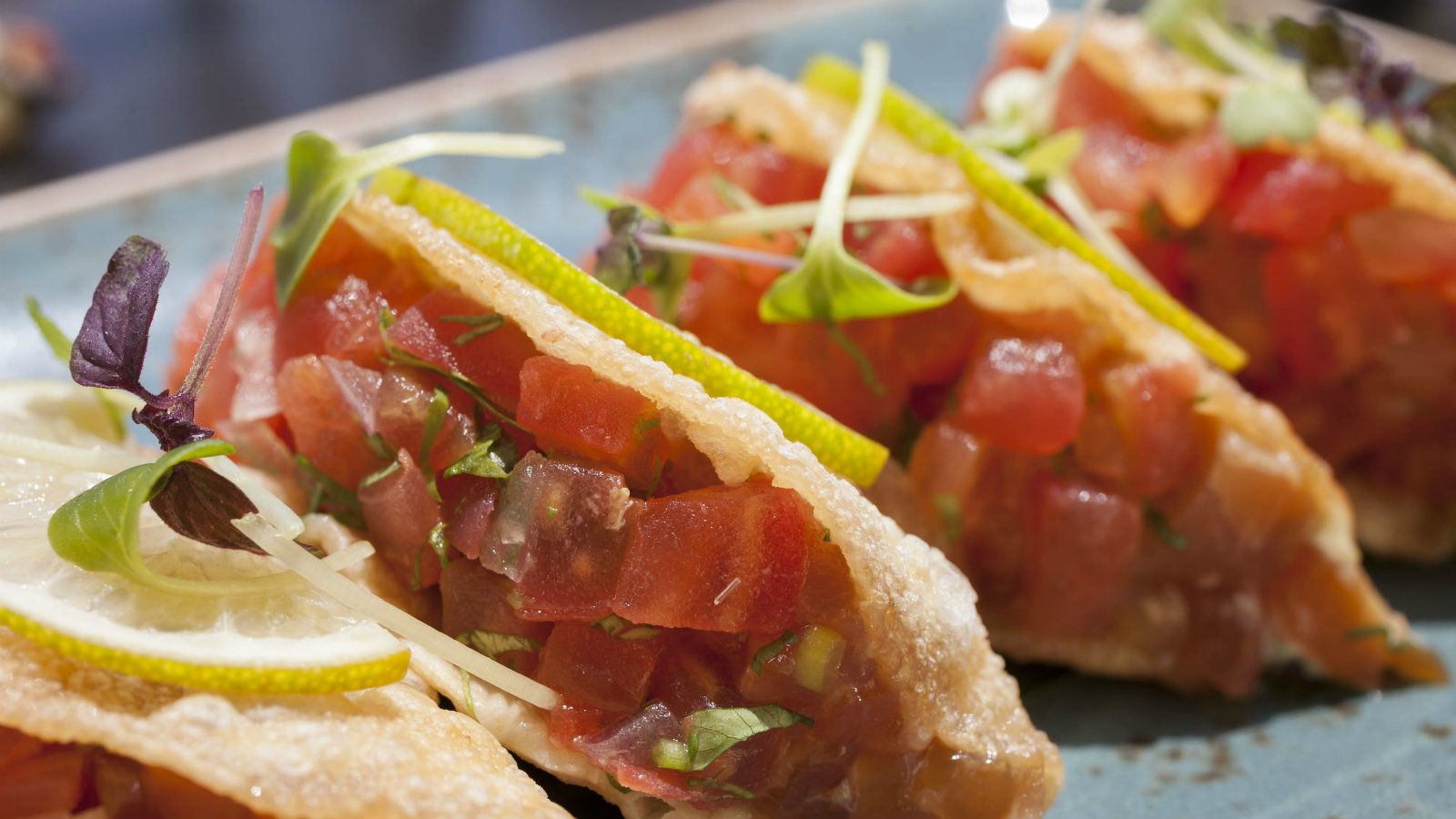 Dinner Menu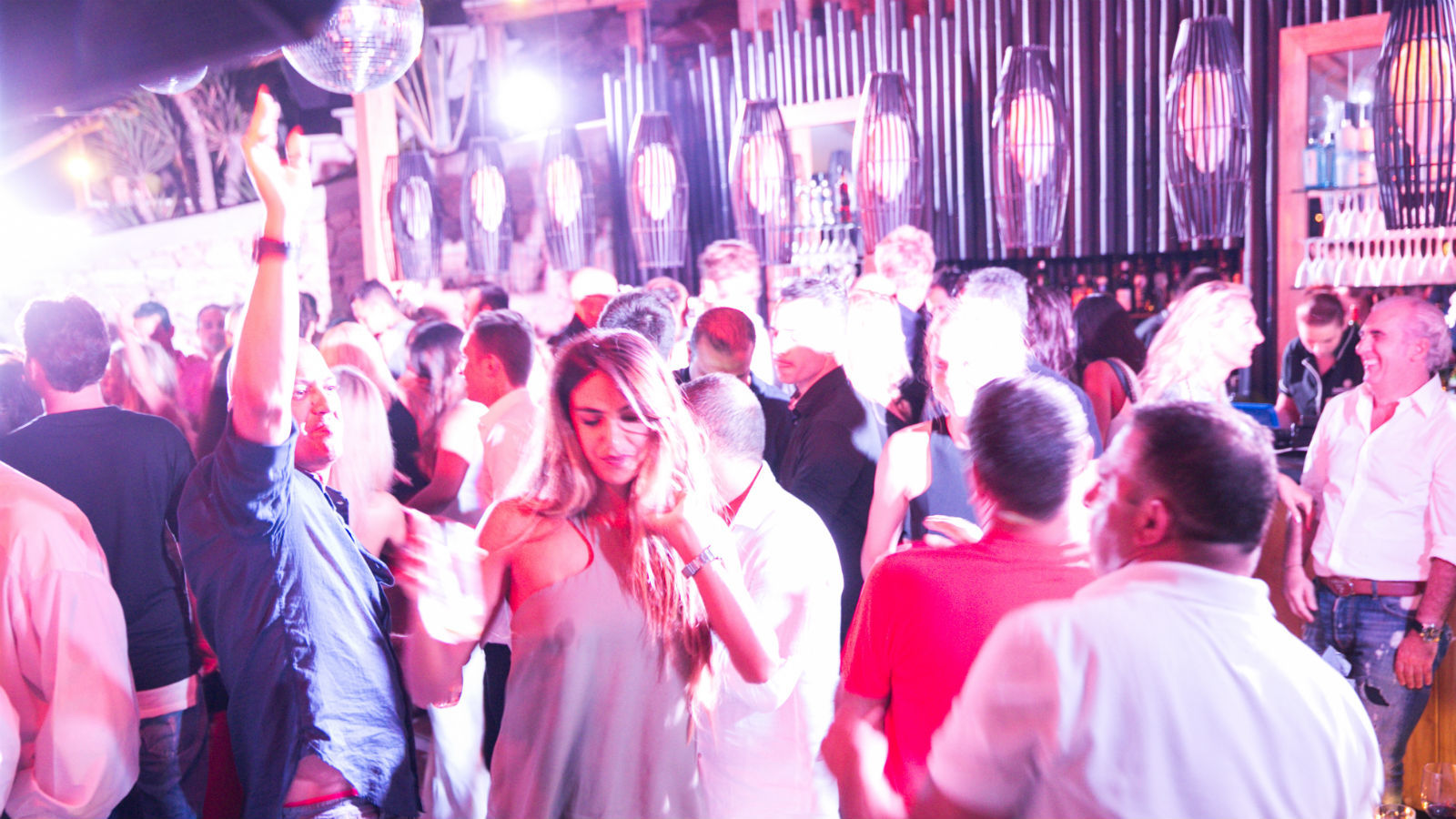 See our Calendar of Events for the ultimate entertainment experience in Mykonos
Visit the Official Website of Buddha Bar Beach Mykonos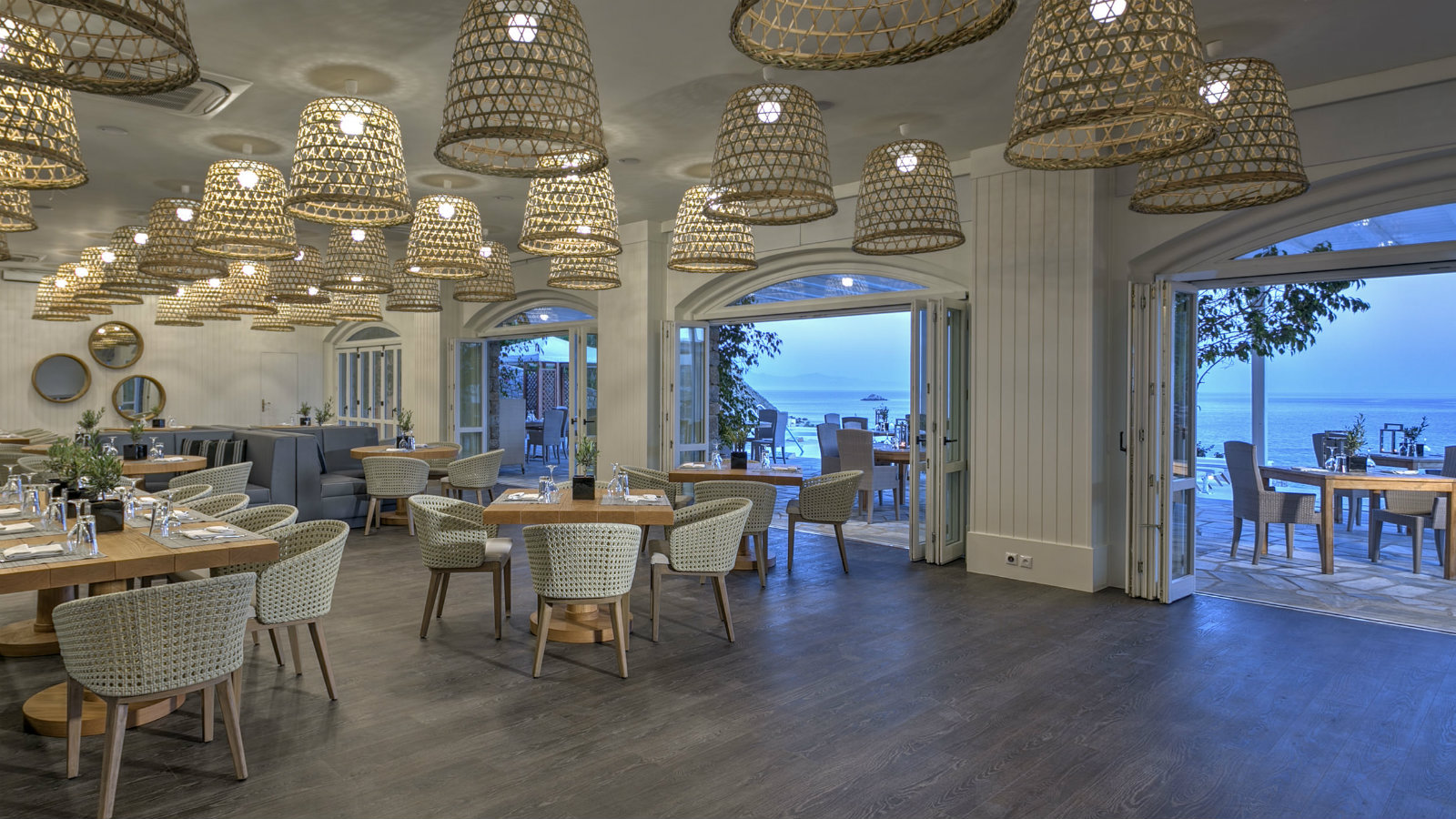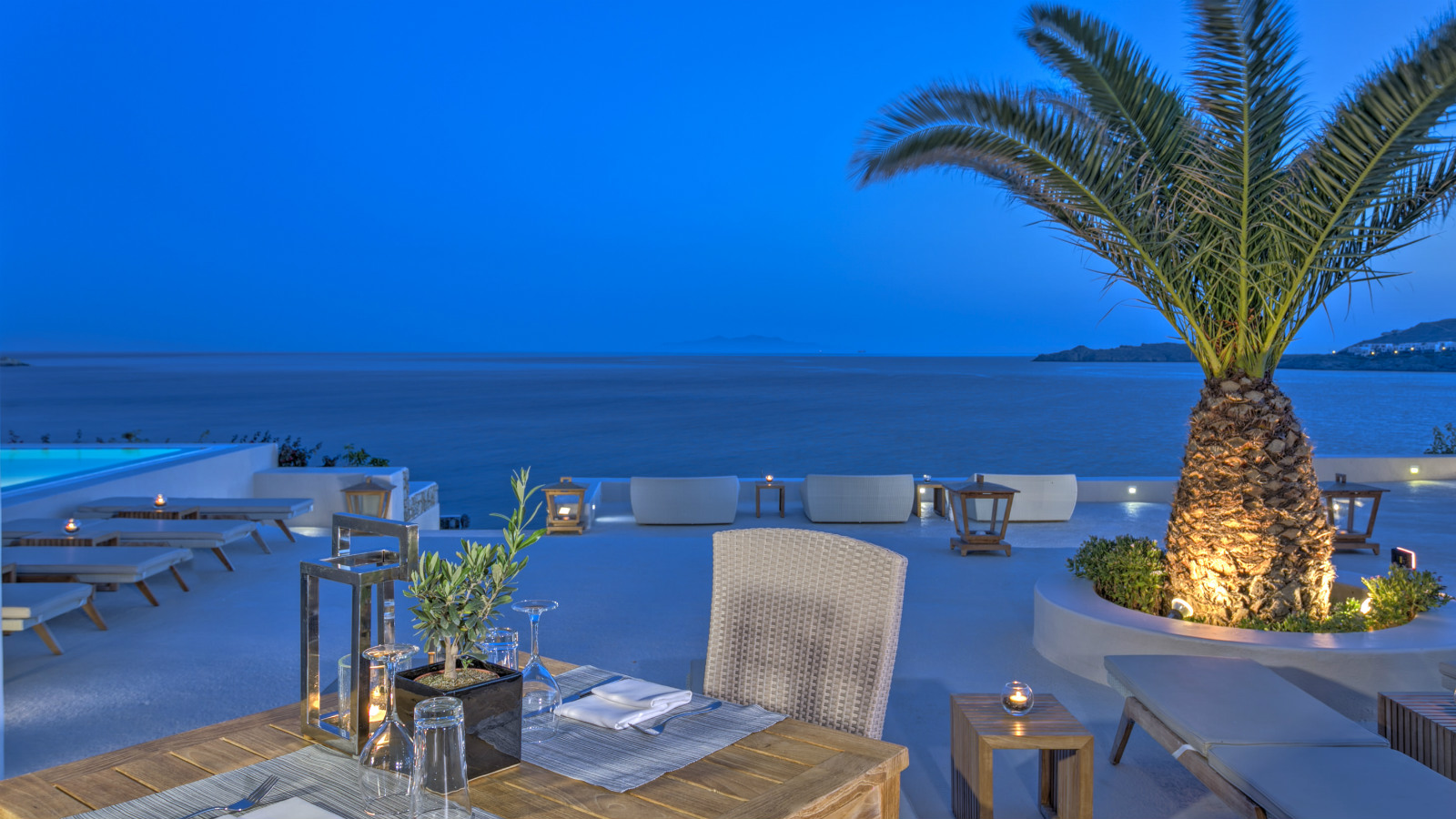 The Colonial Pool Restaurant & Bar

The new Colonial Pool Restaurant, open all day long, offers destination dining for non-residents, and the ideal spot for guests dining en famille, overlooking a breath-taking, beachfront pool.
Cuisine: Mediterranean

Atmosphere: Romantic chill out
Opening Hours: 7am - 7pm
The spectacular setting
With its beachfront setting and a seaview to die for, the Colonial offers a glamorous al fresco bar and dining experience in Mykonos. The luxurious outdoor space with its unrestricted view entraps you with its changing moods. The daytime lounging area by the poolside becomes a perfect chill out zone in the evening with the iridescent blue pool as the stunning centrepiece. Glowing candle lanterns by the poolside and bar add to the mood of the space.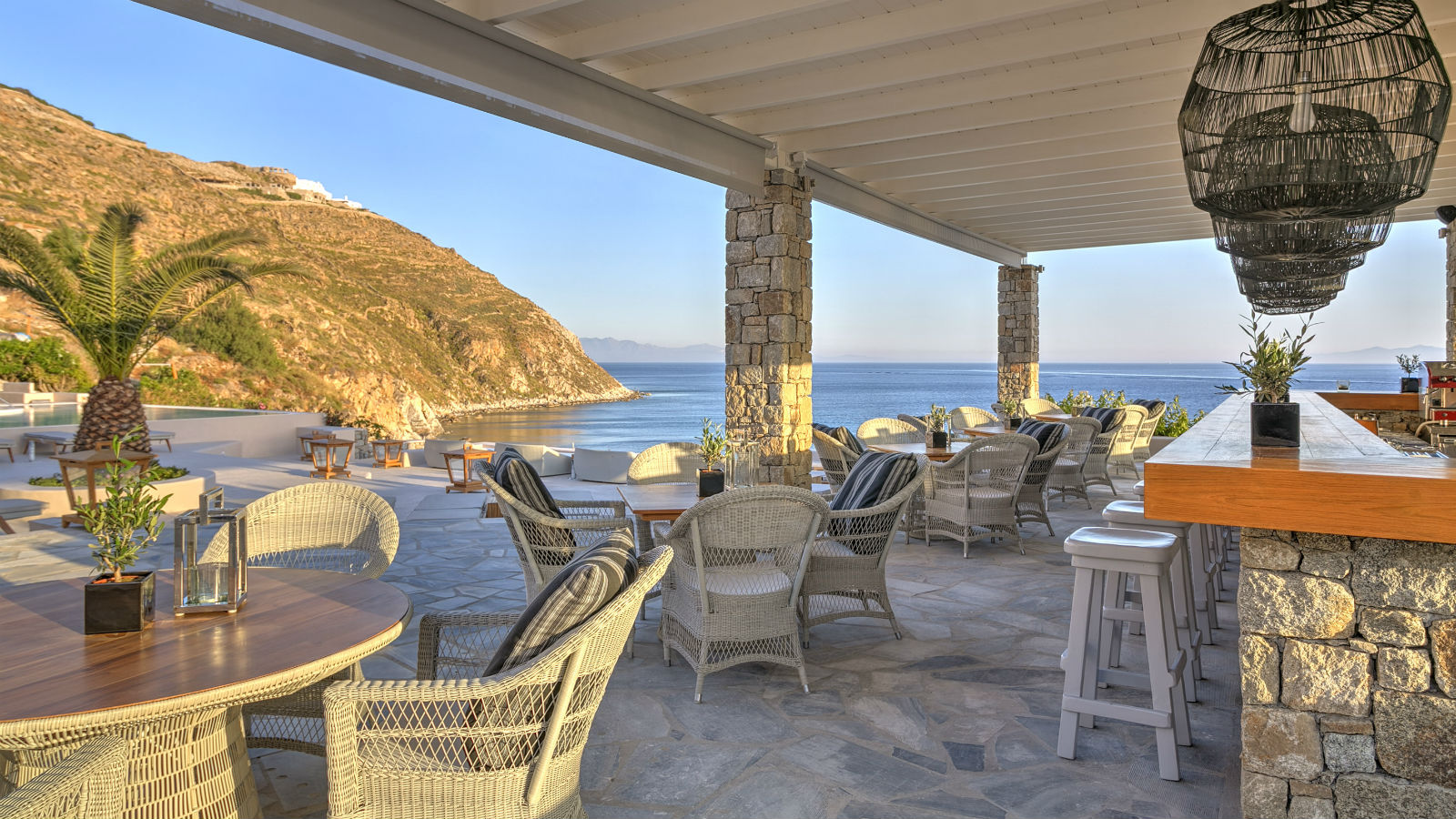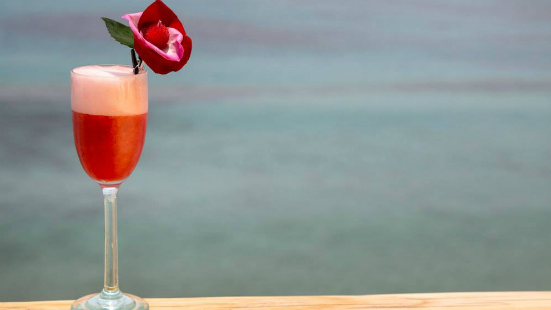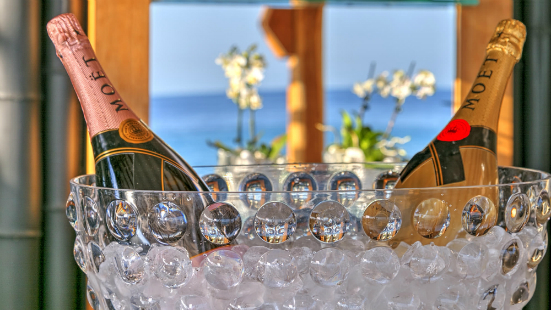 Beach Bar

Overlooking the Aegean Sea and offering breathtaking views our beach bar ensures guests' needs are conveniently met, serving everything from healthy snacks to full main course signature dishes and cocktails. For those who wish to enjoy the open waters, we offer exclusive speedboat services. Our rubber speedboats, available for an hourly rate, are ideal for exploring the beautiful beaches or nearby islands in comfort.