Resort Experience
at Santa Marina
At Santa Marina, serene hospitality is the vibe. There are multiple options for refreshing body and mind, starting with the island's only private beach, and going on to the two infinity pools and the extensive range of treatments at the exquisite Ginkgo Spa.
Private Beach
Santa Marina's unique feature, our private sandy beach, provides a secluded, unrivaled space to swim and sunbathe next to the crystal clear Aegean Sea. We are pleased to provide guests with complimentary umbrellas, chaise lounges, and beach towels.
Swimming Pools

The resort's new Oasis Pool & Lounge sets the scene for relaxation and socializing, encapsulating Santa Marina's ultra-stylish ethos. Furnished with comfortable sun loungers and an expansive sunken area with soft seating, the inviting space provides the perfect backdrop for unwinding under the Mykonos sun. The Infinity Swimming pool is ideal for lap swimming and it is adults only.
The Colonial Infinity pool is located at the Colonial Restaurant area and also features a relaxing open air whirlpool with majestic panoramic views of the Aegean Sea. This pool is ideal for children and provides a safe space for youngsters to play and enjoy the water element, next to the playground area.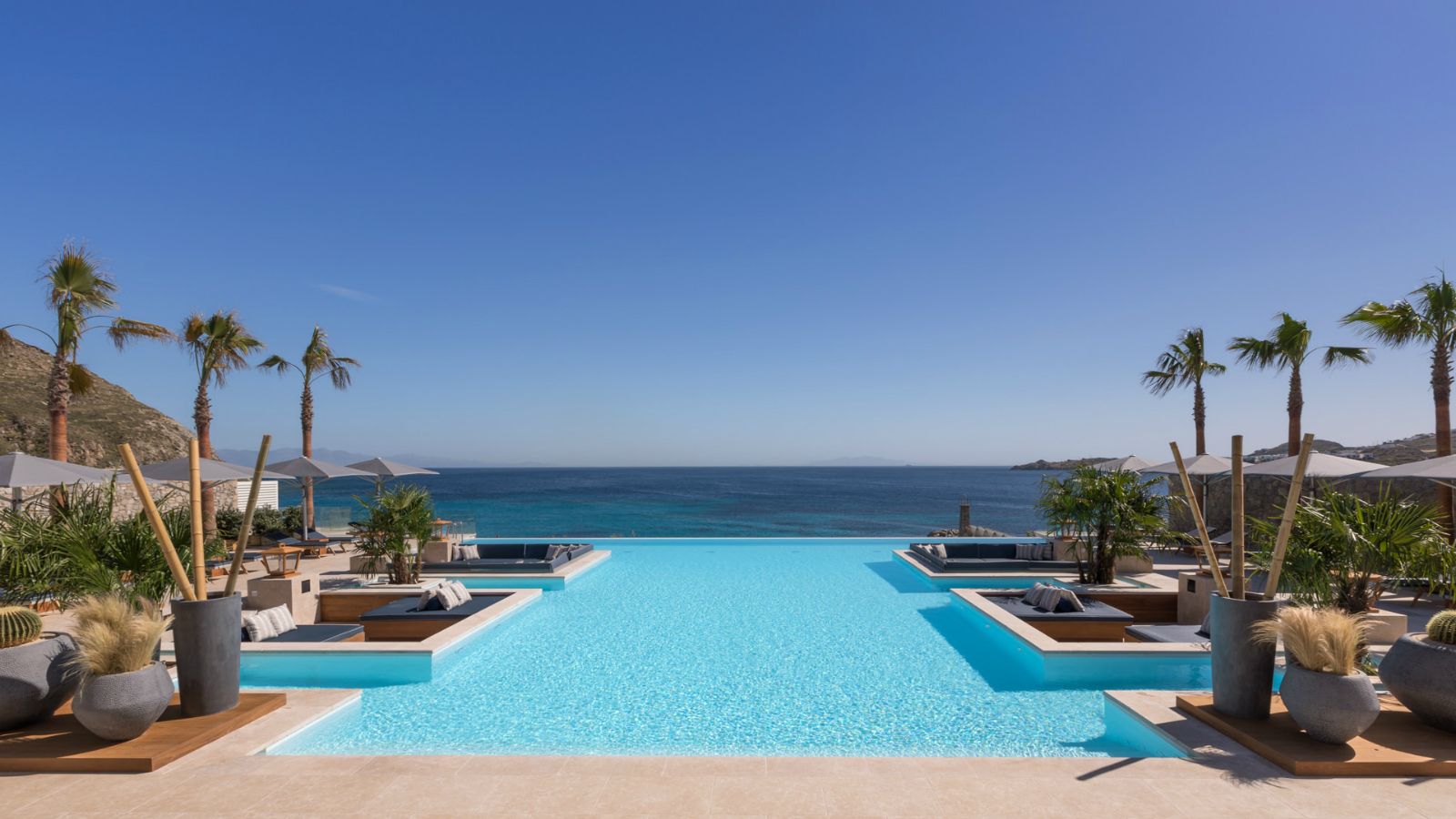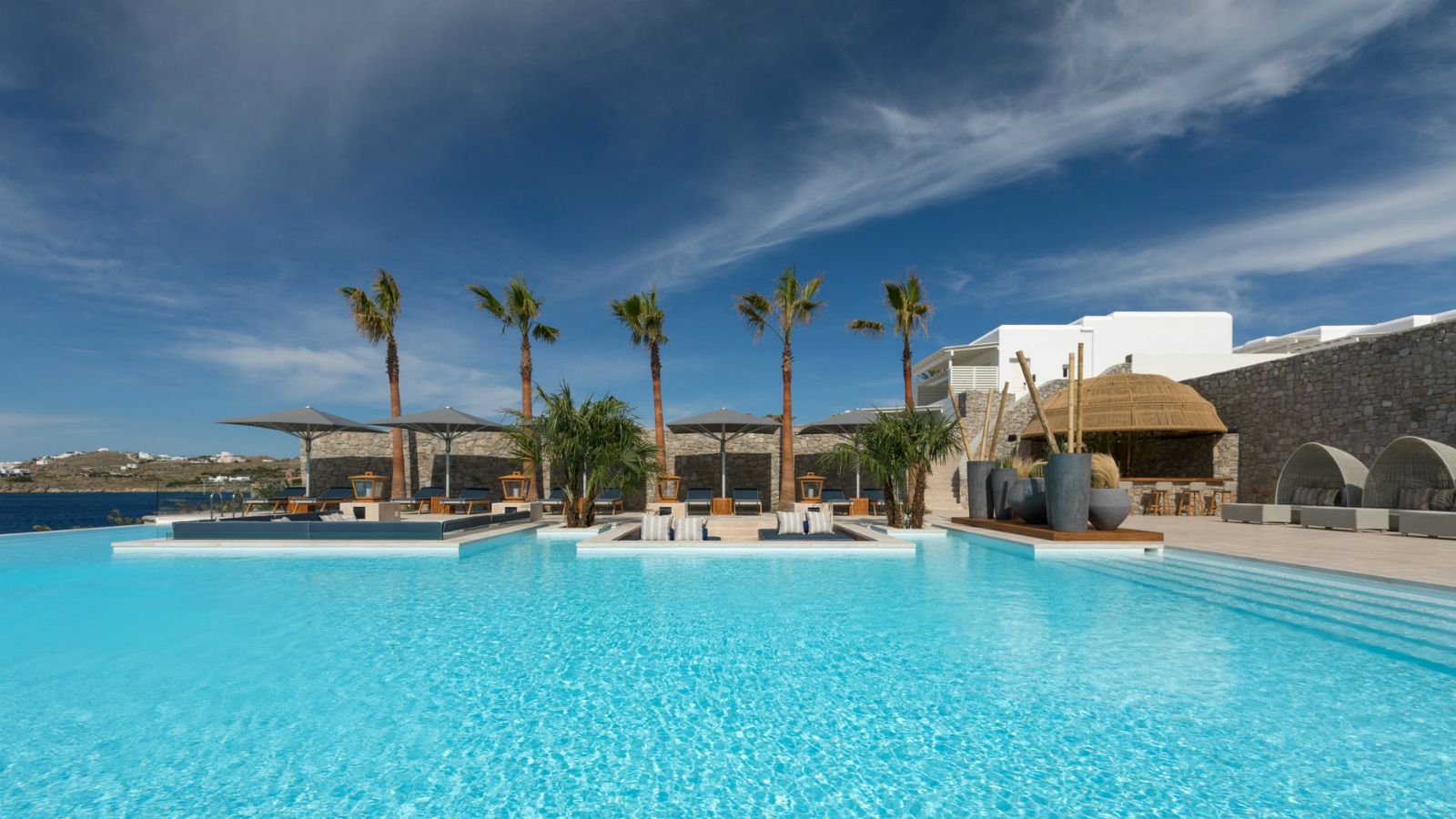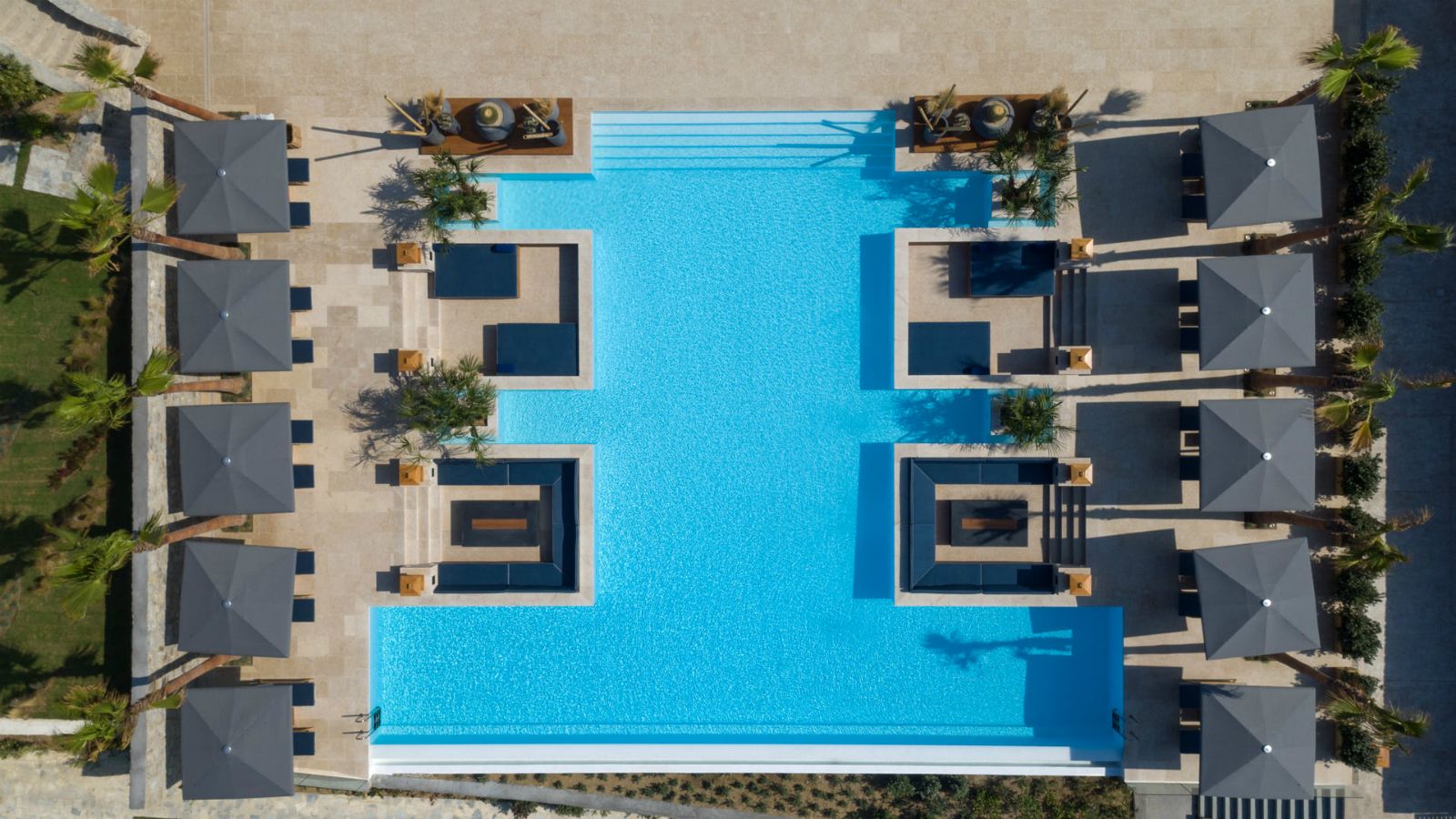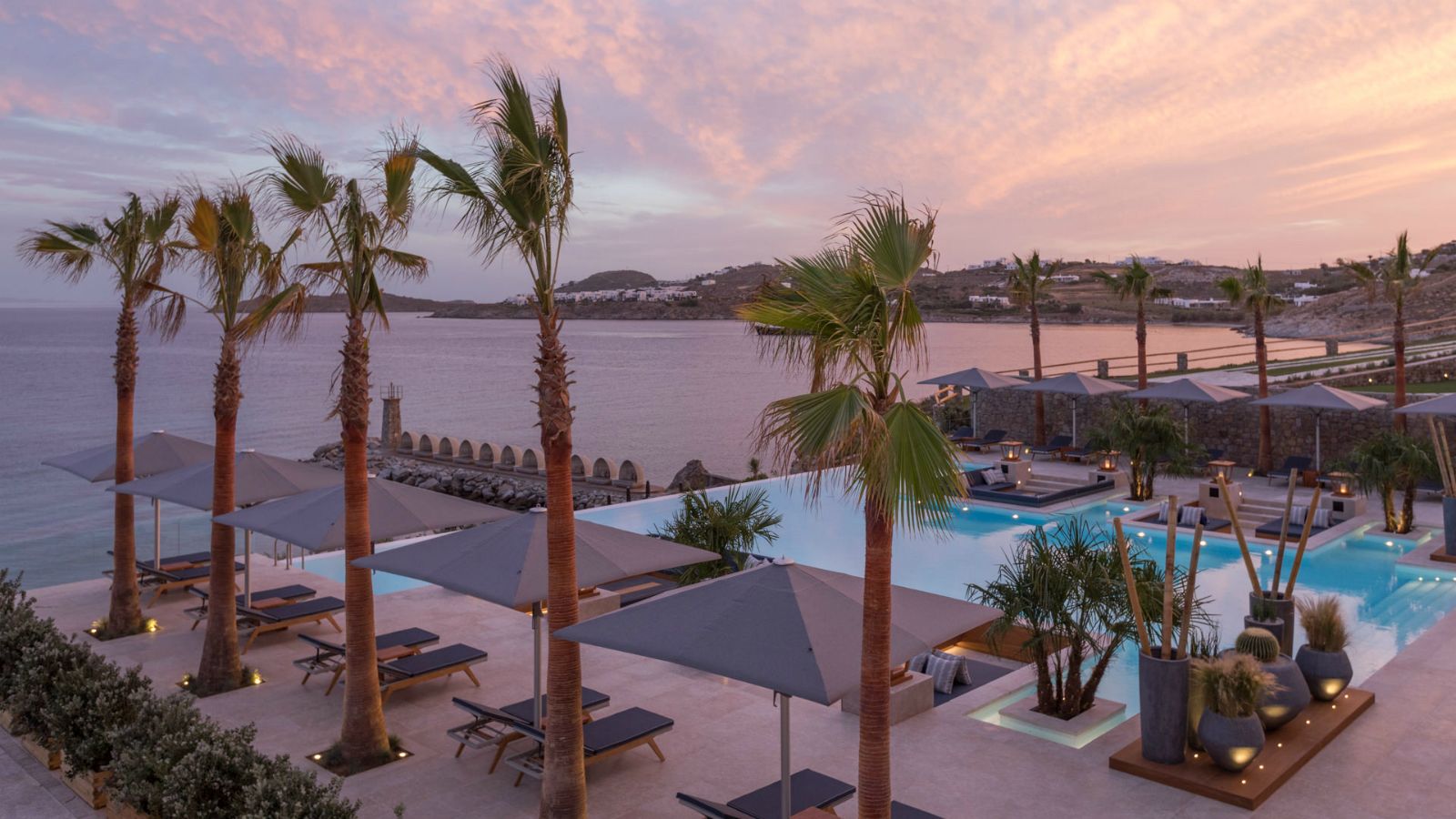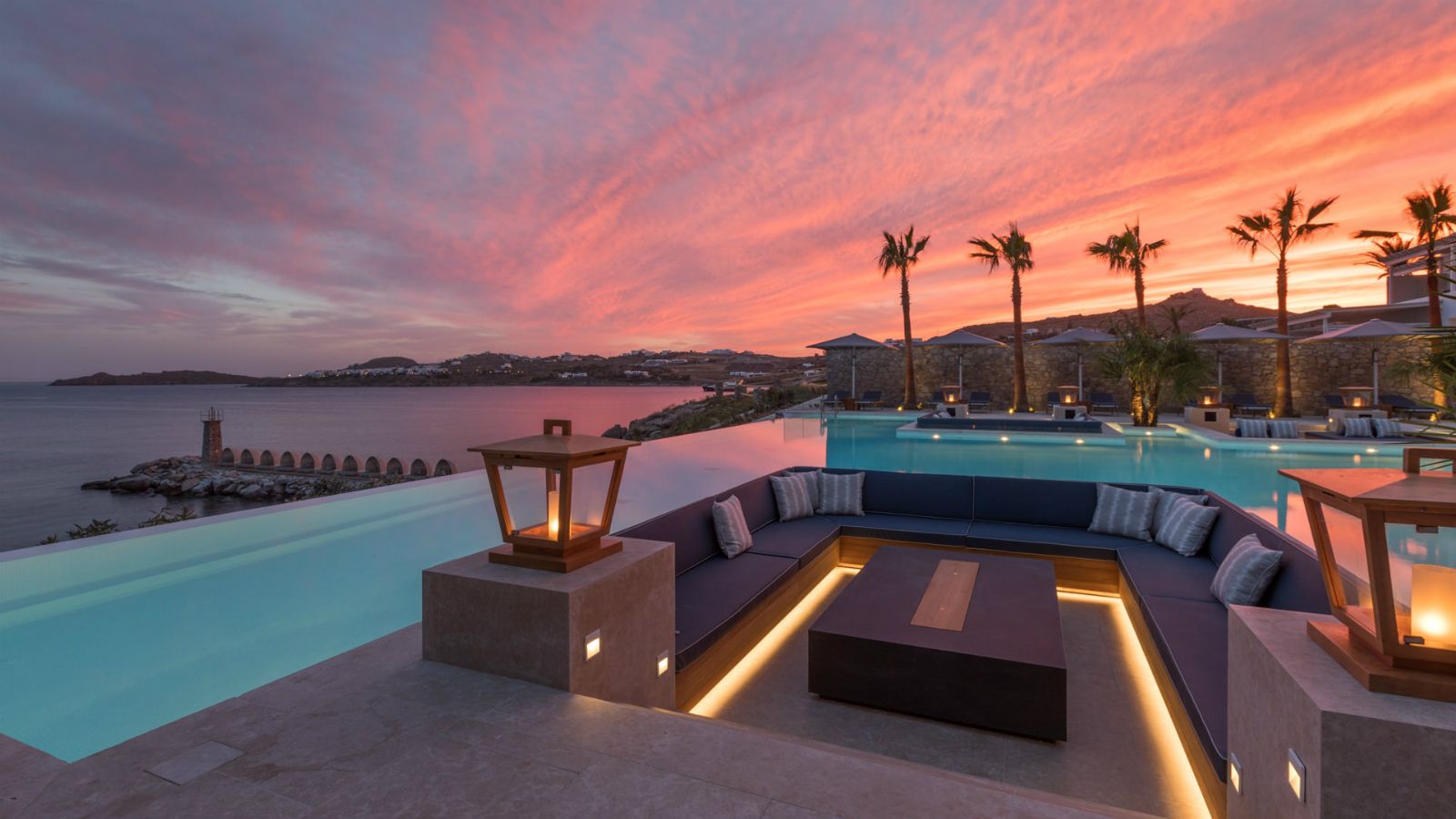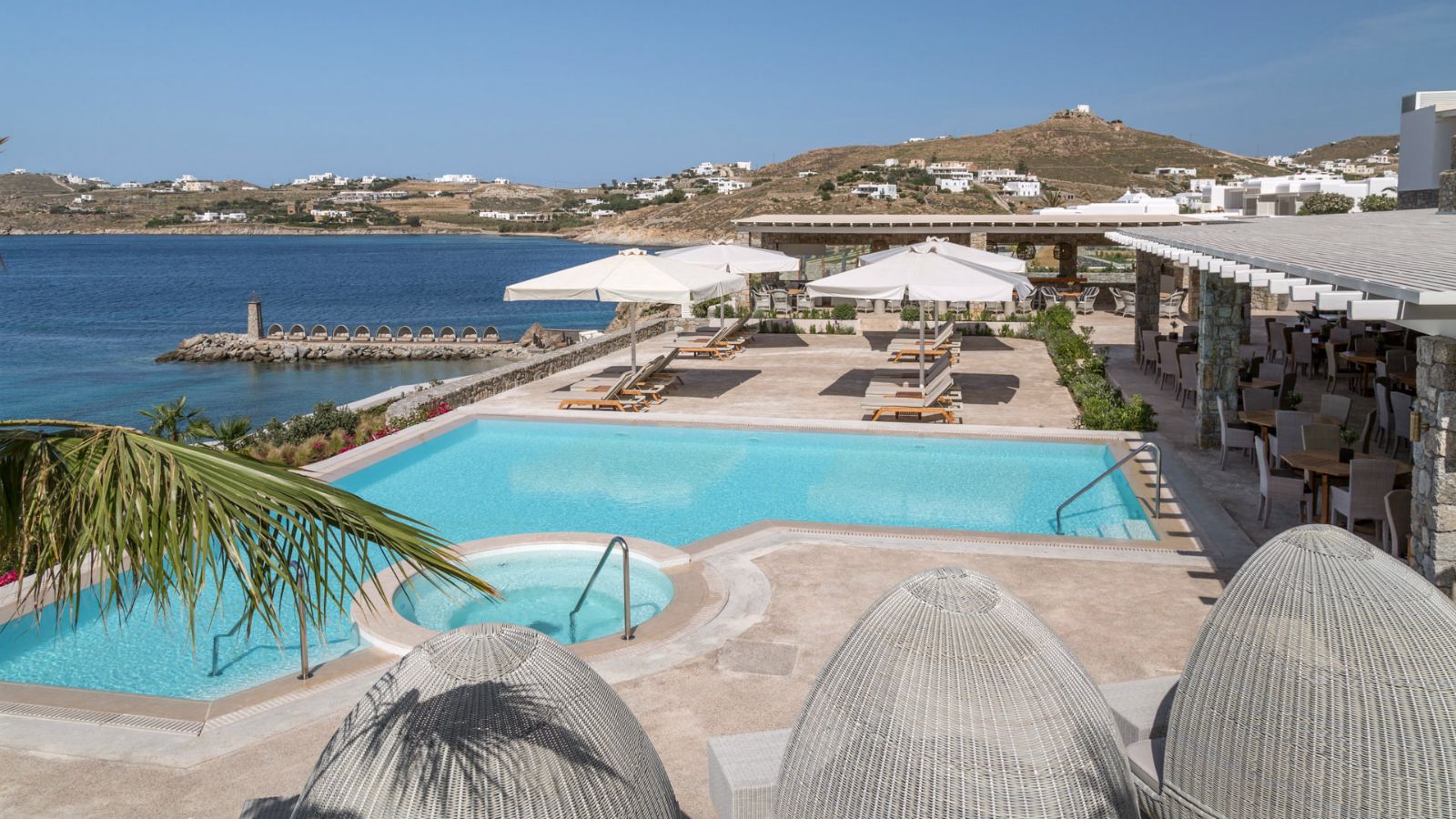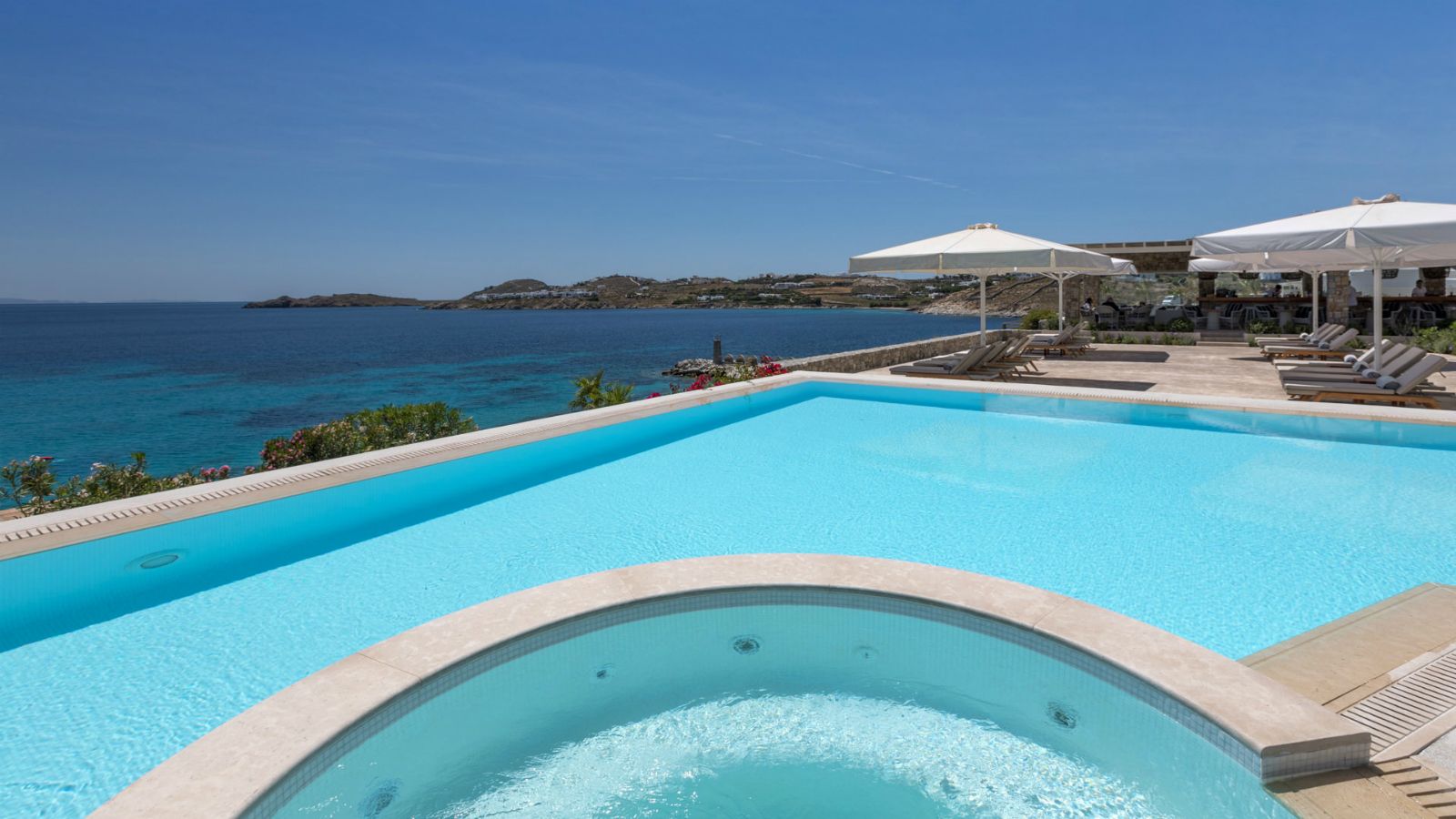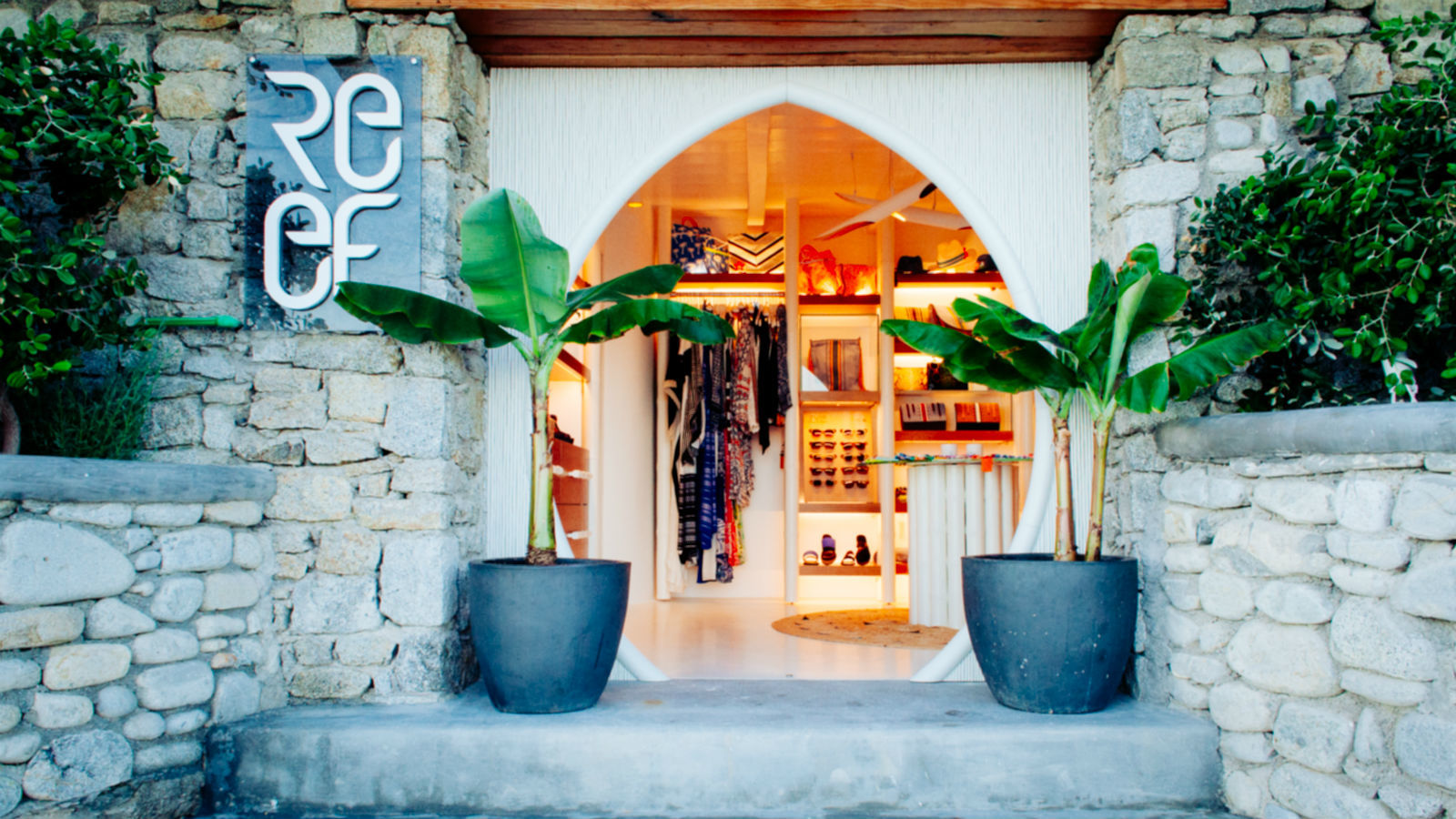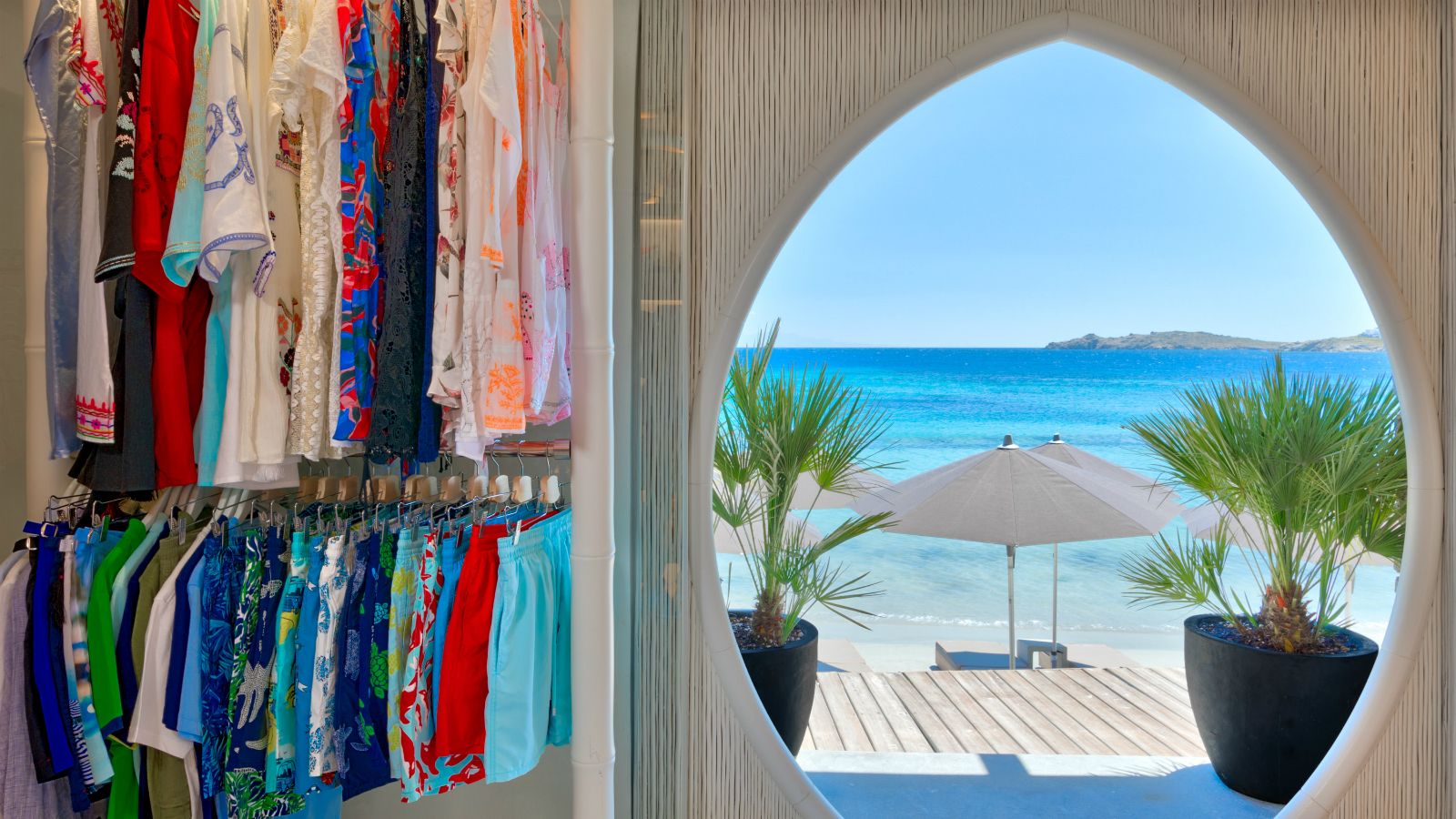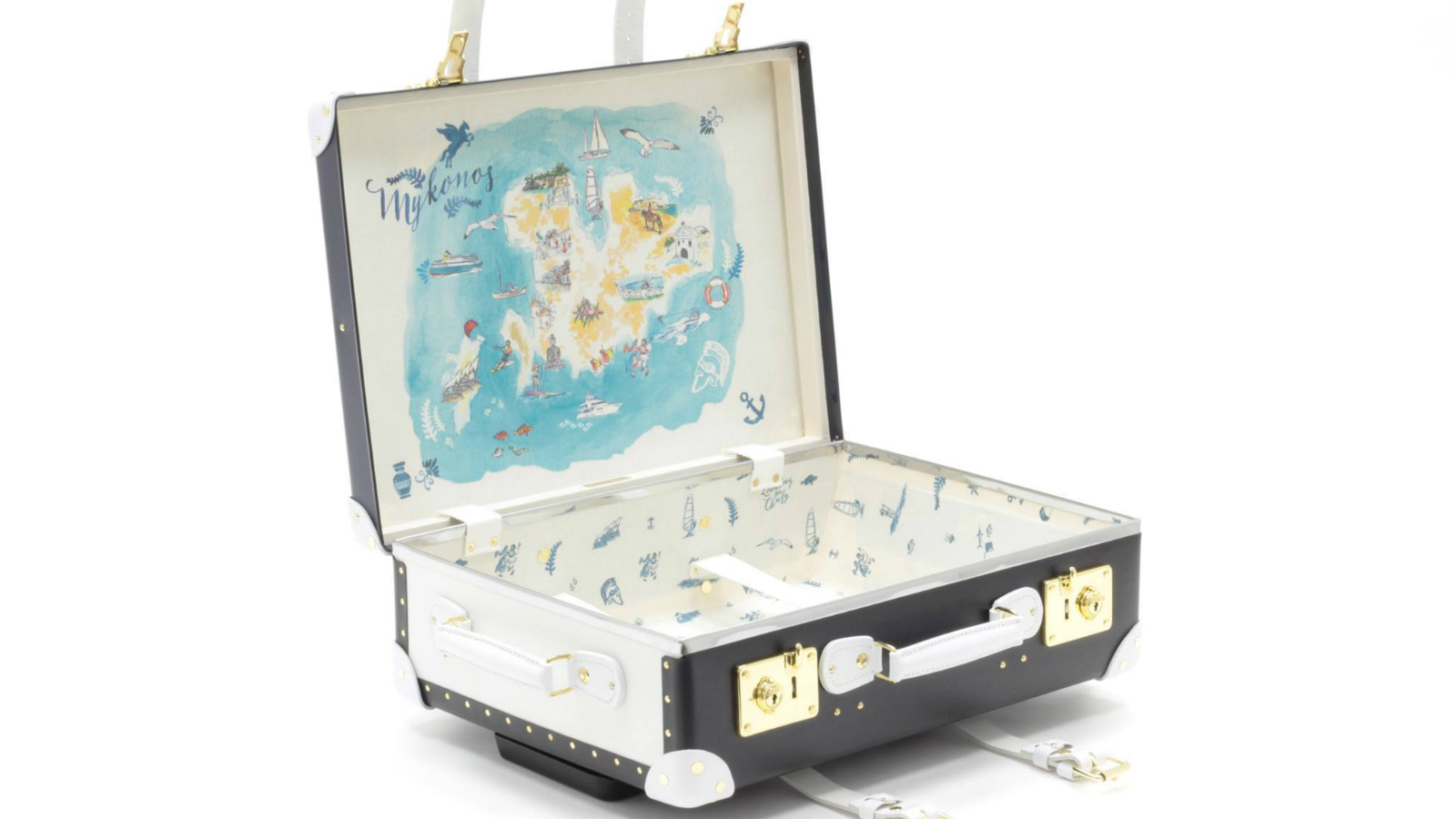 Reef Boutique
at the private beach of Santa Marina

Some of the most exclusive fashion lines are featured, including Greek and international renowned designers and limited edition creations. Famous brands including Adriana Degreas, Melissa Odabash, Moeva, Juliet Dunn, Rococo Sand, and many more.
You will also find the limited edition collection of luxury suitecases by Sofia Sanchez de Betak for Globe-Trotter & Luxury Collection; a design inspired and crafted after her visit in Mykonos and Santa Marina Resort.

Follow Reef Boutique on Instagram >>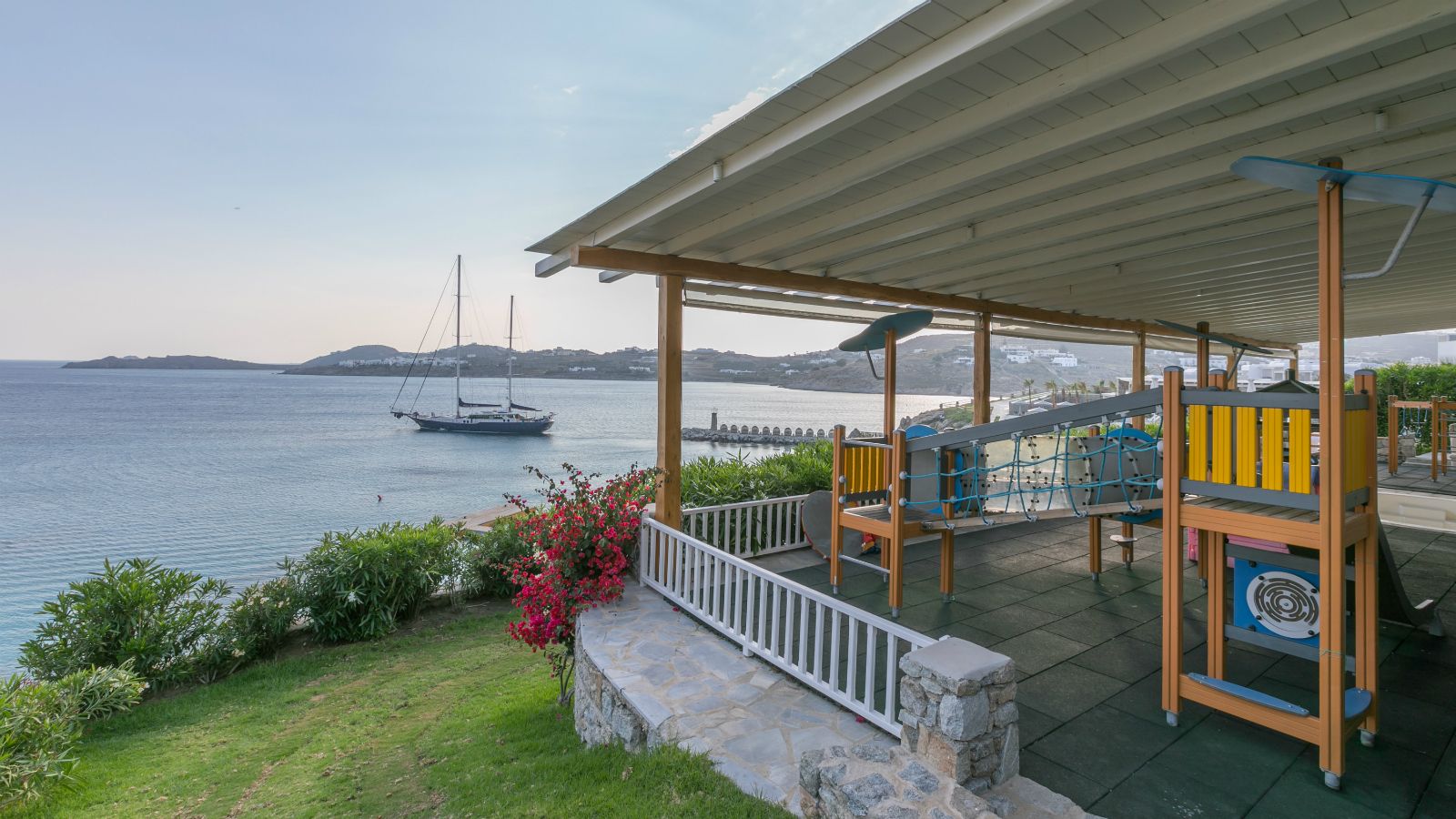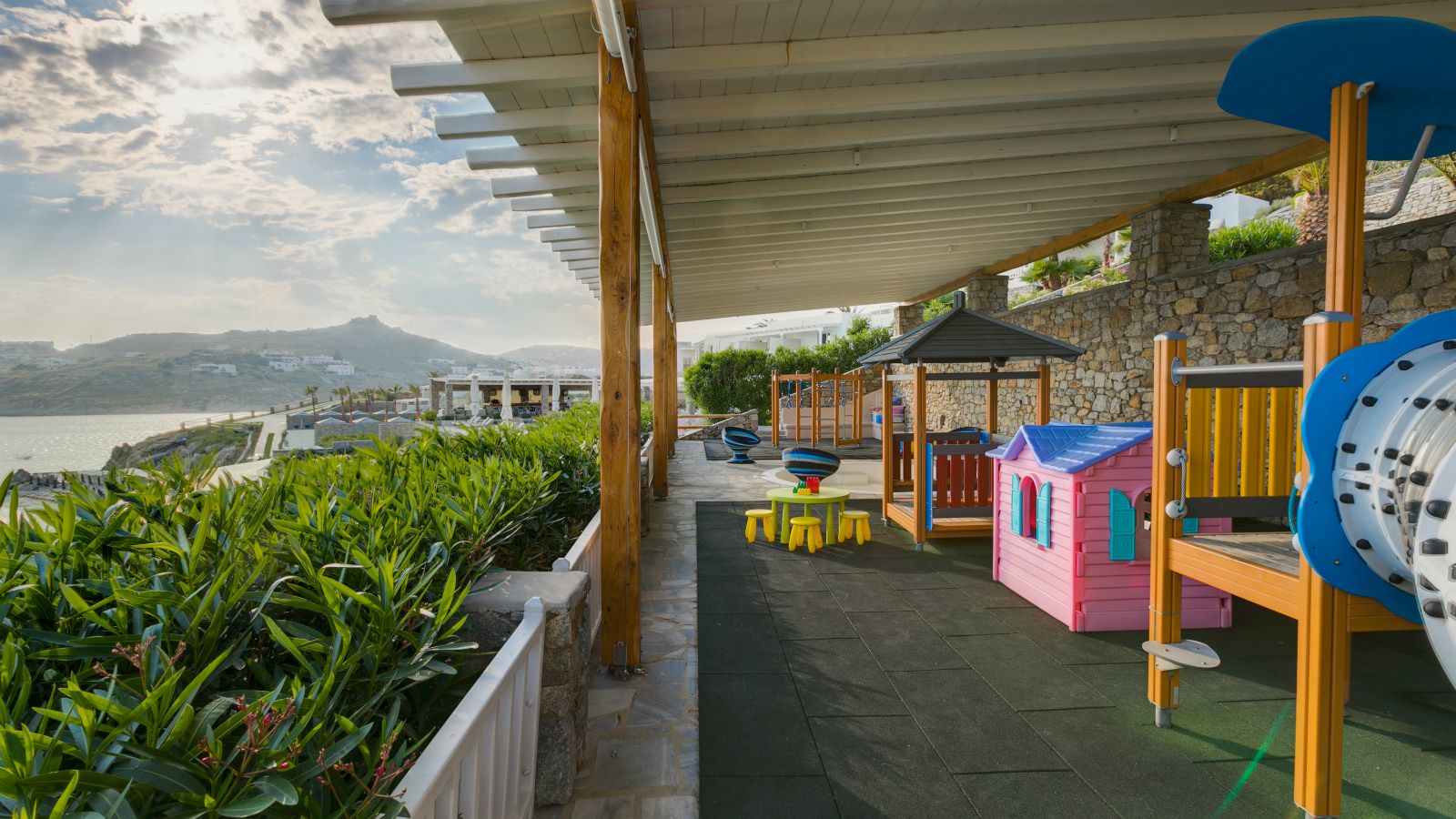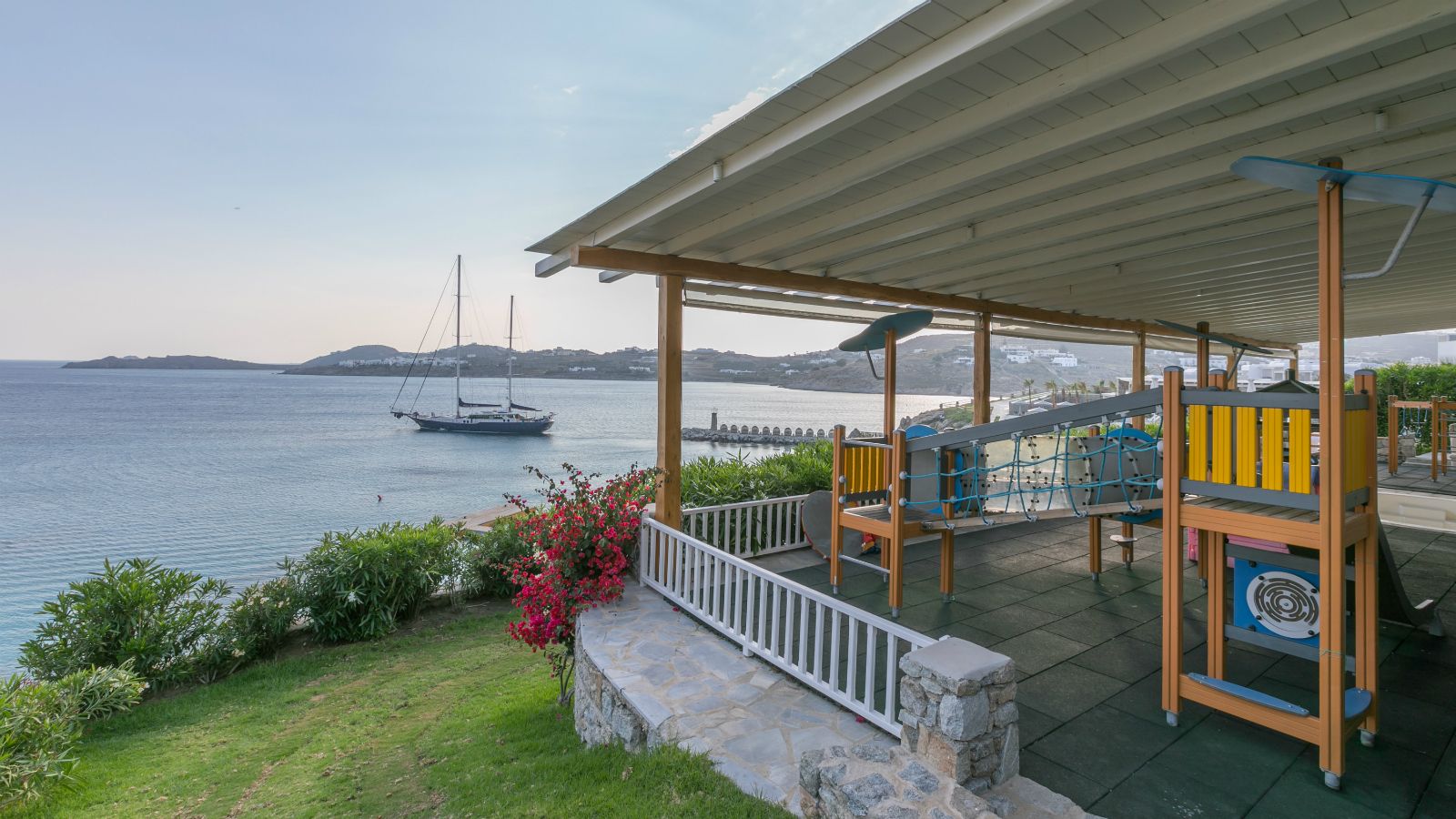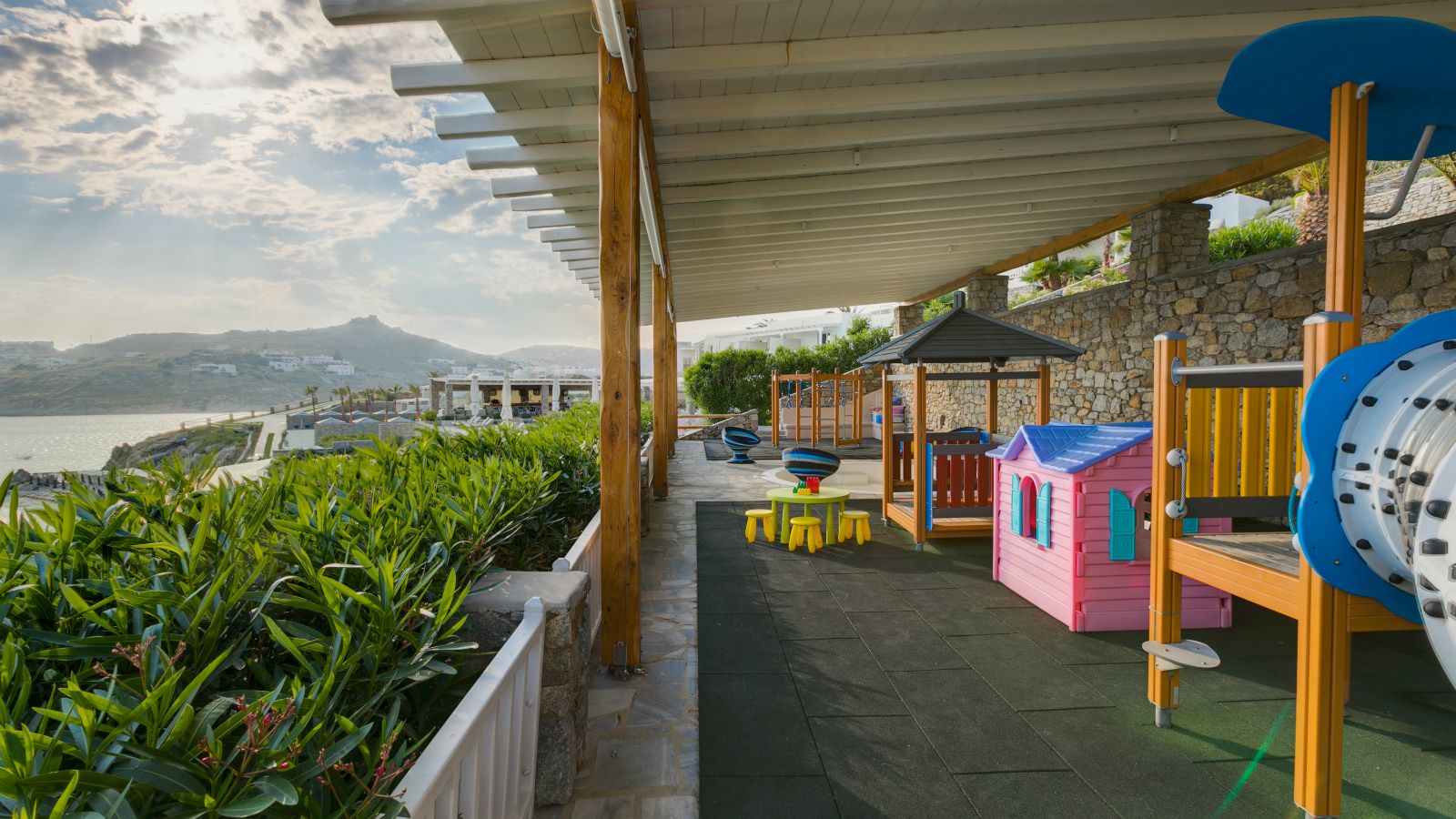 Playground

Dedicated to the pleasure and enjoyment of our young guests, Santa Marina's Playground is a unique facility that caters to children from 3 year olds onwards and operates in specially configured outdoor fully equipped facilities that include a Lappset playground.
YACHT BERTHING FACILITIES

Ornos Bay and the area in front of our private beach at Santa Marina is ideal for the safe berthing of private yachts and boats. Our resort is delighted to offer exclusive berthing services for up to a total of 9 vessels including one spot for the berthing of yachts of 40m+ meters long. Our concierge department will be happy to coordinate these services and provide you with all related information.
Boat Services

For those who wish to enjoy the open waters, we offer exclusive speedboat services directly from our own private beach. Our rubber speedboat, available for an hourly or daily rate, is ideal for exploring the beautiful beaches or nearby islands in comfort. Our speed boat is also available for transfers to the nearby beaches or for exclusive private transfers to the archaeological site of Delos island.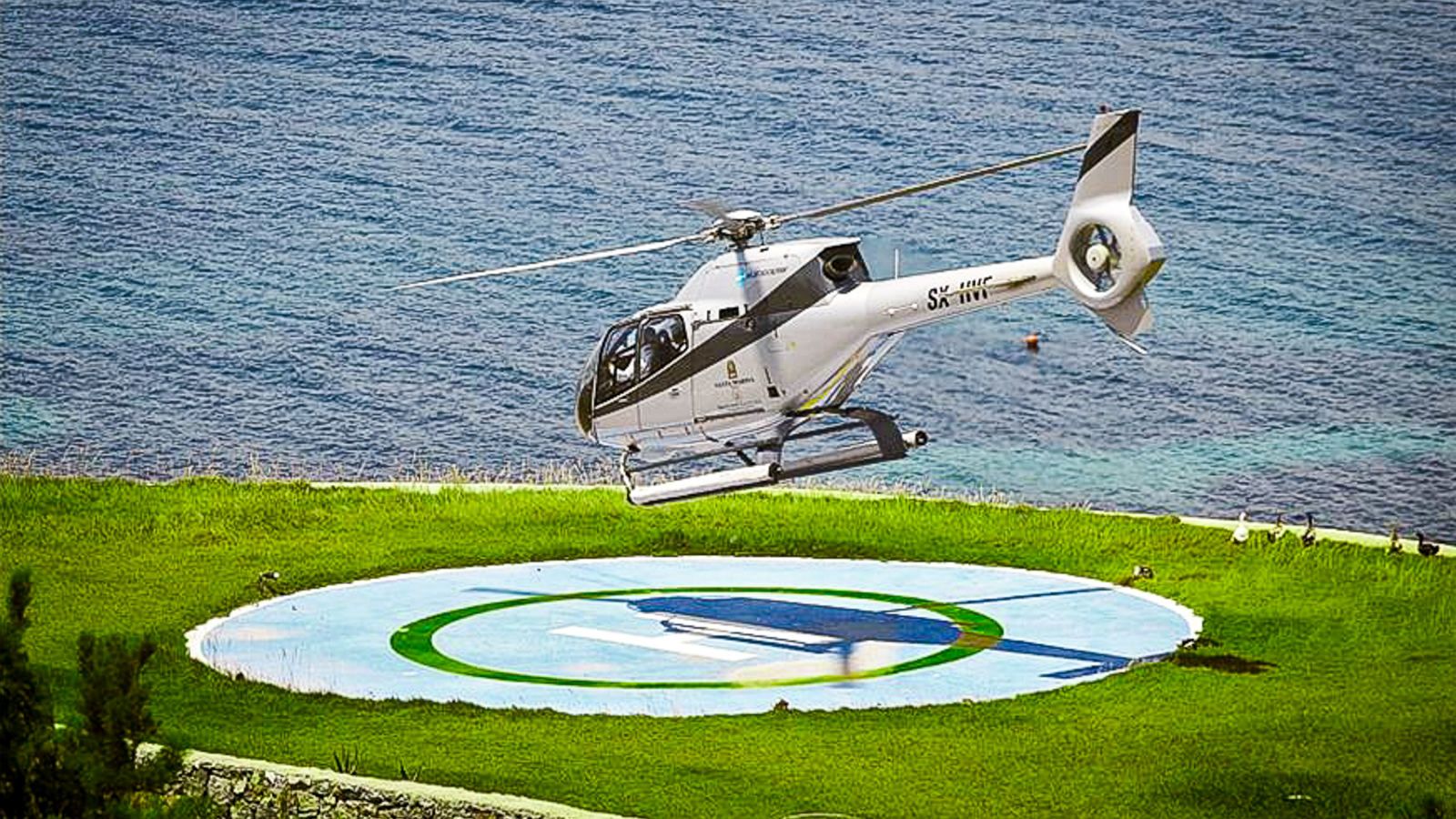 helipad

Exclusive helicopter flights can be arranged directing to Santa Marina's helipad as well as for private explorations of the Cyclades. We can provide a private Lear jet or private helicopter service for all our guests. Whether you are looking for a flight transfer on your holiday, business destination, sightseeing tour or an opportunity to take pictures from breathtaking locations, we can help you. Transfers from Athens start at €2.500,00 subject to availability.