Ginkgo Spa
Awaken in the morning. Rejuvenate at midday. Unwind in the evening.
A CONNECTION BETWEEN BODY AND MIND
Uniquely designed to offer a state-of-the-art spa experience, the new 423m2 Ginkgo Spa, combines a neutral aesthetic with flowing water features to create a balance of energy and calm. Purity pervades throughout the five treatment rooms as highly-trained experts administer a menu of enriching therapies using bespoke ESPA products that reflect the unique geography and culture of Mykonos. Ingredients extracted from the finest, untainted, organic plants and minerals are harnessed to restore the natural rhythms of the body, encouraging transformation and healing.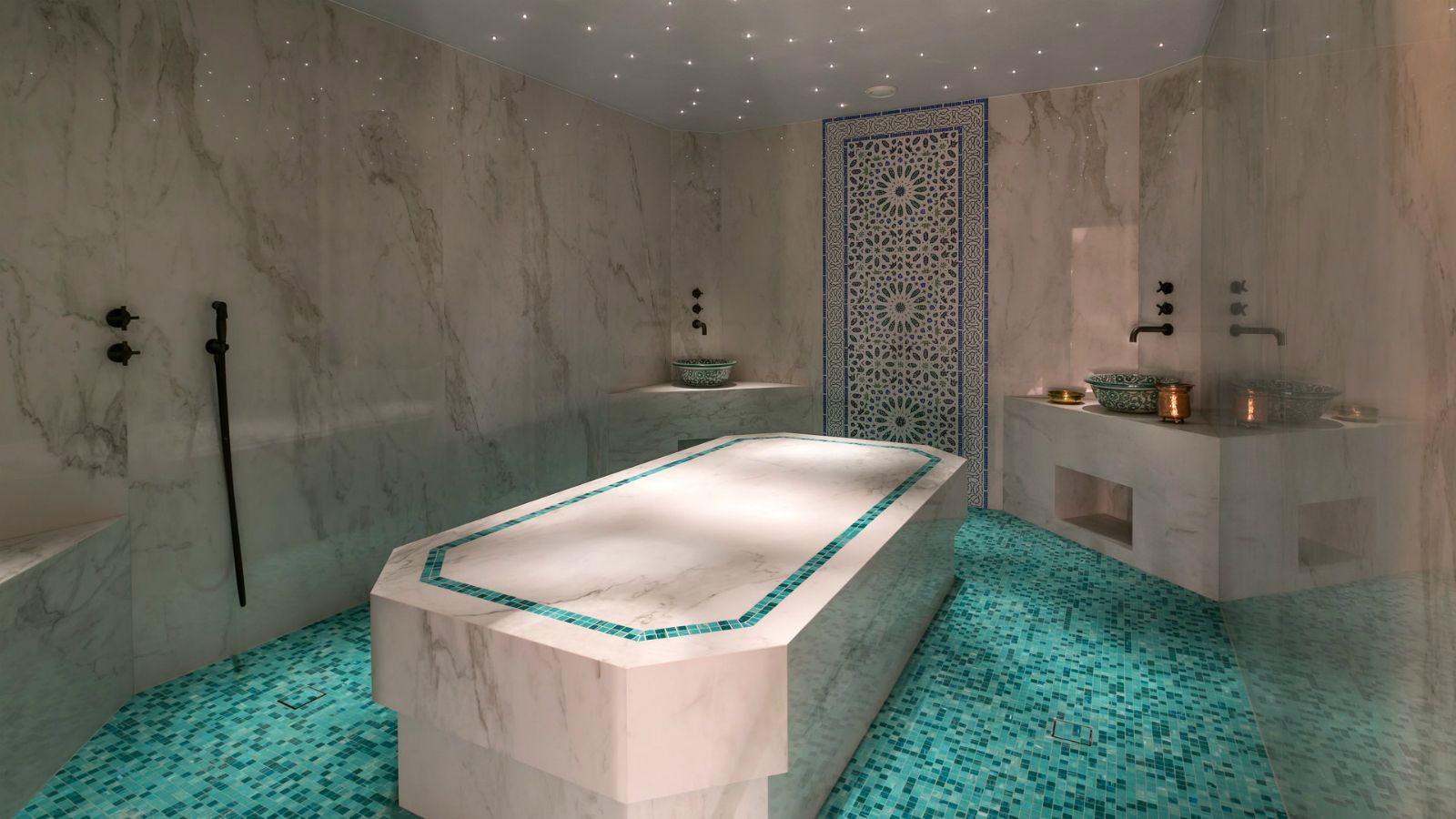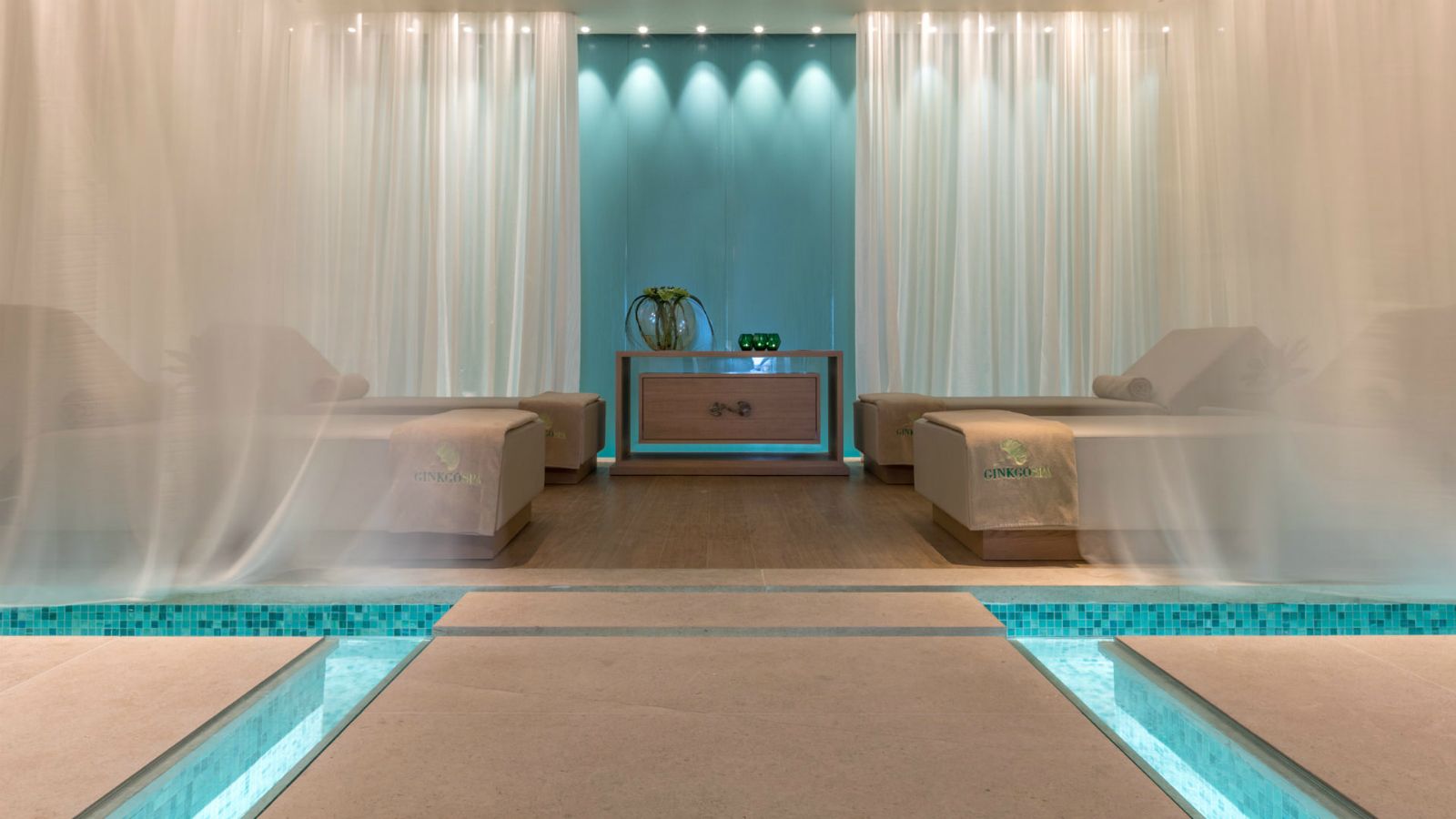 Live the experience
The Spa's comprehensive offering extends to the authentic mosaic-tiled Hammam where traditional exfoliation and ancient cleansing rituals utilize heat for therapeutic purposes. It also includes a rejuvenating sauna where tired muscles are eased, a fully-equipped gym and pampering for nails and hair. The relaxation area, encircled by shallow waters, long flowing curtains and plush beds, provides a quiet pre- and post-treatment sanctuary. Reservations are recommended.
spa facilities
Massage
Face Treatments
Body Treatments
Signature Rituals
Manicure - Pedicure
Hairsalon
Wax Depilation
Gym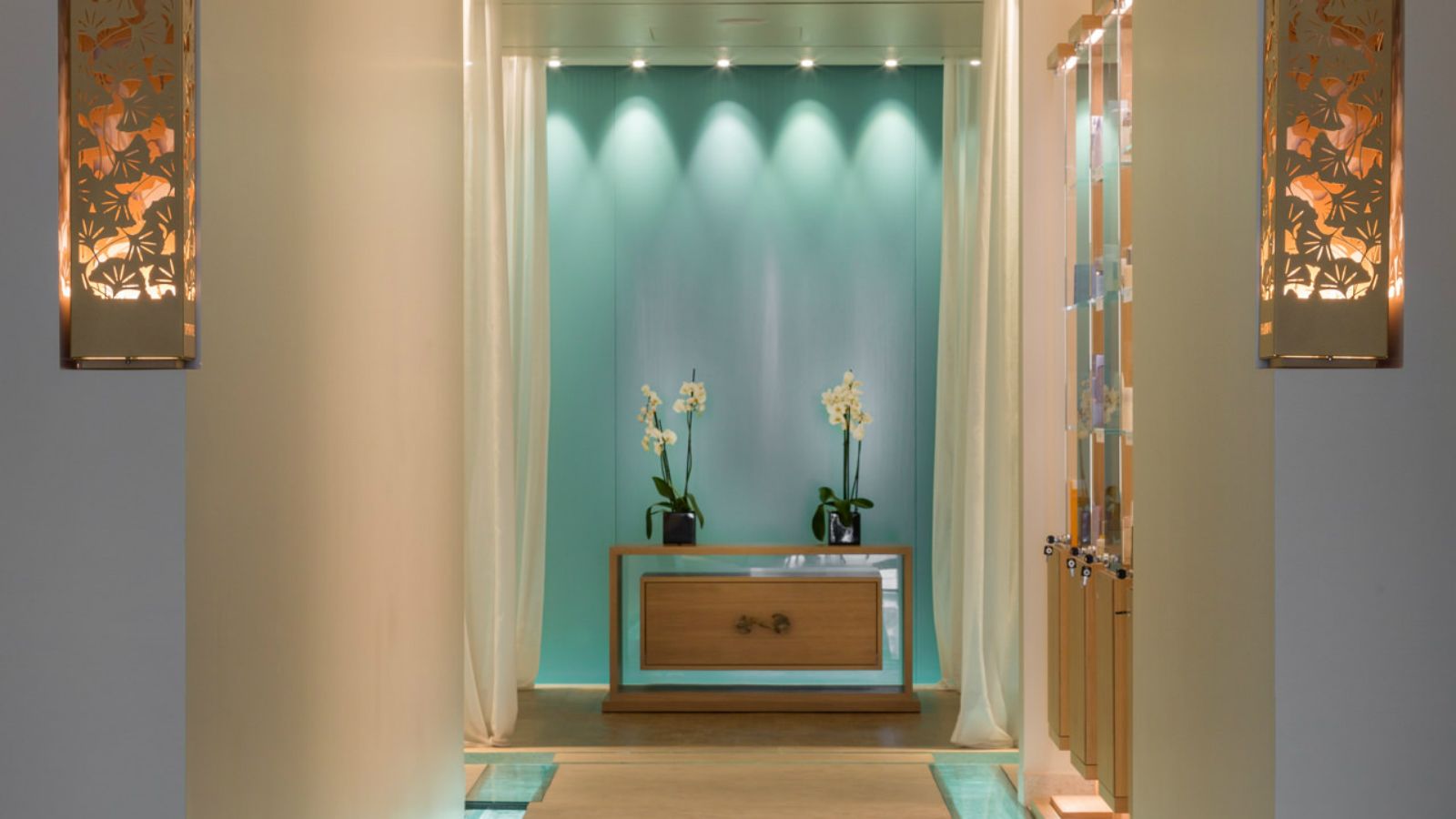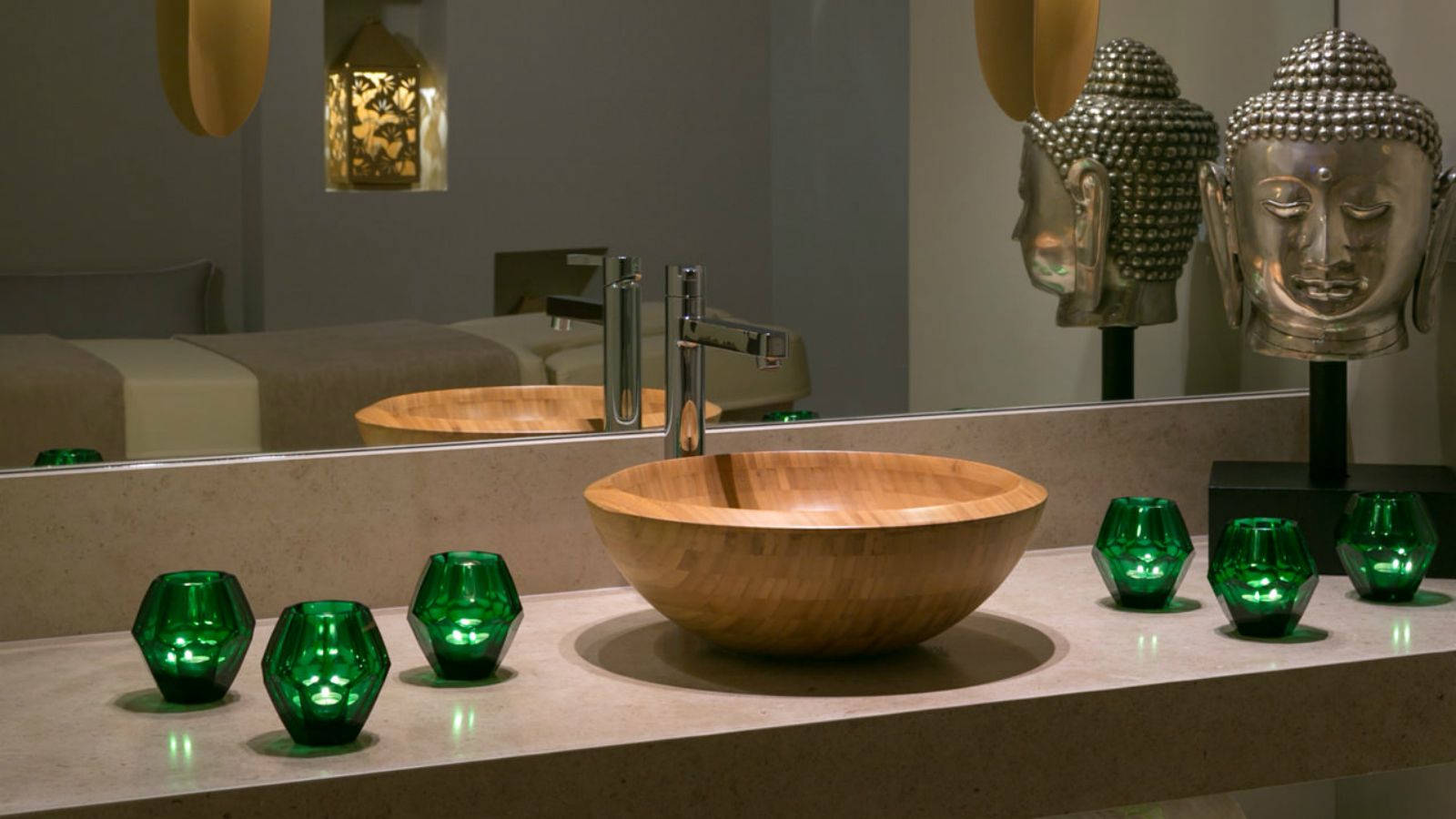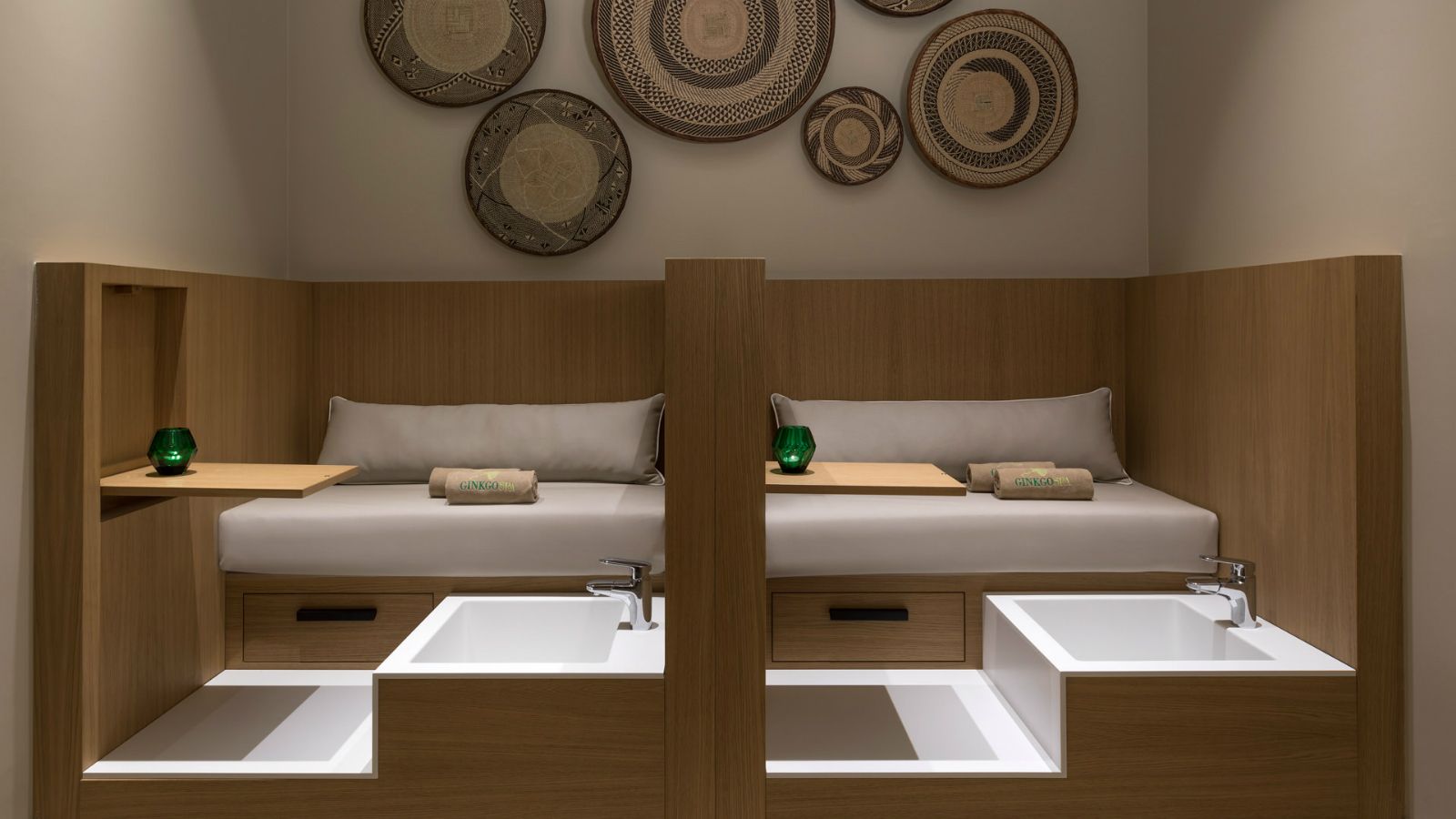 Spa Opening Hours: 10.00 to 22.00
Advanced Booking: We highly recommend booking your treatments in advance to ensure your preferred time and service are available
Contact us:
tel: 0030 - 22890 23220
e-mail: spamykonos@santa-marina.gr